Donald Trump to end protections for young immigrant 'Dreamers': report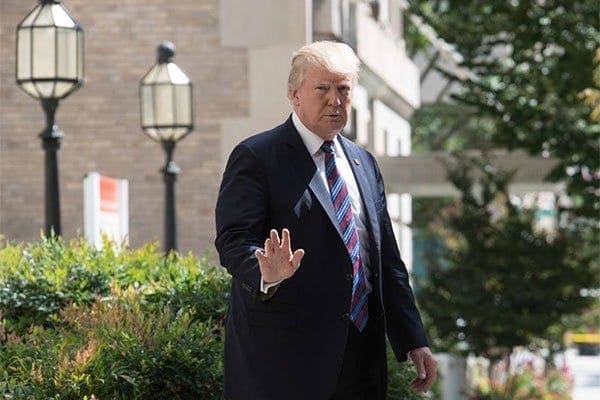 US President Donald Trump has decided to end a popular programme that shields hundreds of thousands of young undocumented immigrants from deportation, while deferring enforcement for six months, Politico reported Sunday.
The online news outlet said the plan would give Congress, where many in his own party support the so-called "Dreamers" programme, time to come up with a replacement before the grace period expires.
President Trump was scheduled to announce his decision on Tuesday, but Politico said he had already made up his mind and White House aides had met Sunday to plan the rollout.
The New York Times also reported that Mr Trump was strongly considering ending the programme after a six month delay, but said officials cautioned that he could still change his mind.
DACA
Known as DACA for Deferred Action on Childhood Arrivals, the programme was put into effect in 2012 by President Barack Obama, allowing an estimated 800,000 undocumented immigrants to stay in the country for renewable two-year periods to study or work if they had come to the United States before age 16.
President Trump, whose anti-immigrant rhetoric helped propel him to the White House, made ending the programme a top campaign promise, although once in office he appeared to soften his stance.
Politico said Attorney General Jeff Sessions persuaded the president to kick the programme to Congress, arguing that the legislature — not the executive — was responsible for writing immigration law.
Republican lawmakers, including House Speaker Paul Ryan, have defended the programme.
"These are kids who know no other country, who were brought here by their parents and don't know another home," Ryan said in a radio interview on Friday. "And so I really do believe there needs to be a legislative solution."
In a letter to the White House and top Republicans and Democrats in Congress, business leaders — including executives at Cisco, eBay, Facebook, Marriott and Microsoft — warned of the moral and economic impact of dismantling the programme.
Source link-nation.co.ke