Mystery of the deadlocked 'Nairobi businessman' unraveled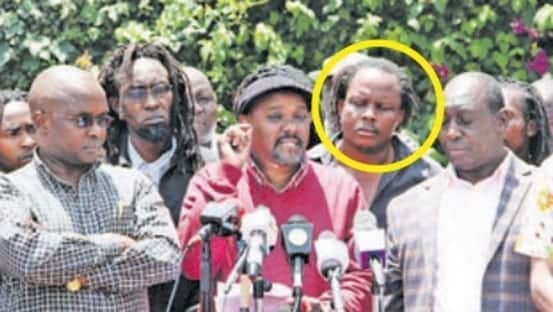 Whenever the phrase 'business community' is mentioned, the image that comes to mind is that of executives in sharp suits and ties.
So when a group that identified itself as the Gema Business Community called a press conference to warn supporters of the National Super Alliance (NASA) not to disrupt business in the central business district (CBD), this is the image that many expected.
But as it turned out, the team looked a little different. The press conference could easily have passed for an announcement about some reggae concert that was coming to town as some of the speakers wore dreadlocks and caps.
But it is the image of Charles Mwangi, an entrepreneur based in Kibra, that has become the face of the 'Gema Business Community'.
Mr Mwangi's picture generated an online buzz after another image of a policeman who bears an uncanny resemblance to him appeared online.
Thursday, The Standard tracked down Mr Mwangi to his shop in Kibra, where he runs a video show in the slum. He also offers video shooting and editing services.
He cuts the image of a popular entrepreneur, given the number of interruptions he receives from greetings as we conduct the interview. His shop is called Ghetto Child Audio and Visual Studio.
"I was born here in Kibra, I went to Lang'ata Road Primary School and I have been a resident here for a long time. I have done many businesses, including being one of the first people to start repairing computers here," Mwangi says.
Source link-standardmedia.co.ke