Revealed: The Staggering Amount NASA Have Reportedly Raised in Four Days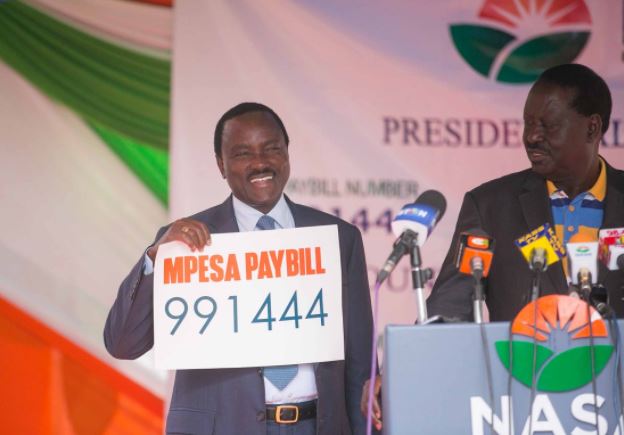 Since NASA presidential candidate Raila Odinga made a public appeal to his supporters to contribute money for his campaigns, the opposition party has hit the billion mark.
According to the Star, about Sh850 million has been raised through the pay bill number targeting low-income earners while the bank account had been credited with Sh260 million by Monday evening
NASA reportedly made the claims on Tuesday but Safaricom could not confirm the claim because of its privacy policy.
"We are unstoppable. They thought we didn't have enough money, but, for sure, I can tell you our reconciliations show we have more than Sh1 billion," a top ODM official who is among the three signatories said.
The money, raised in a record four days, is being collected by ODM because Raila is running for the top seat on the Orange party ticket.
According to the ODM official, who sought anonymity because of the sensitivity of the issue, the party is targeting more than Sh2.5 billion in the coming days.
"We are overwhelmed by the support we are receiving," he added.
If true, the amount would be the highest ever to be raised by a political party through a public fundraising initiative to finance campaigns in Kenya' history.
-nairobiwire.com