The World breaks historic Supreme Court ruling on Uhuru Kenyatta election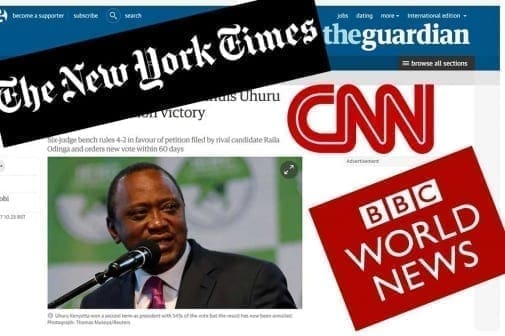 The Supreme Court has today given a ruling on the presidential petition that had been filed by NASA' presidential candidate Raila Odinga.
After two days of taking retirement following the proceedings, the judges on 1st September 2017 passed the ruling declaring the election of Uhuru Kenyatta as president null and void.
Major global news outlets broke the news after the monumental ruling by the bench.
From American CNN to the British BBC, the news outlets ran this as breaking news. "Kenya court nullifies president's win, calls for new vote" The Daily Mail wrote on its headline.
The ruling is historic making Kenyan the only country in Africa to ever annul presidential election through the courts.
Here is how the world broke the news of significant court ruling.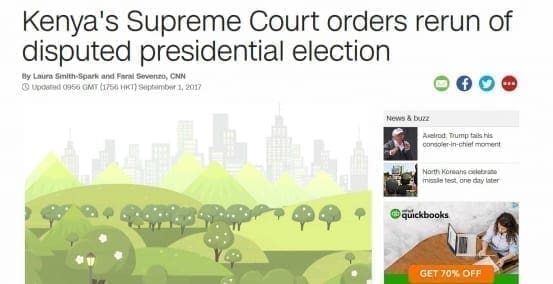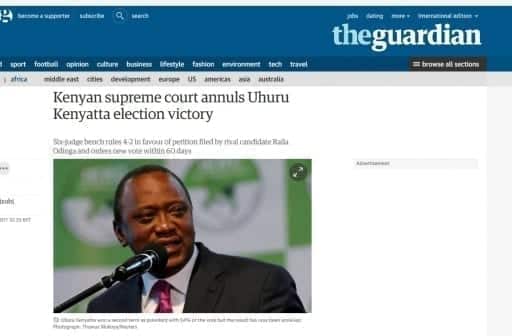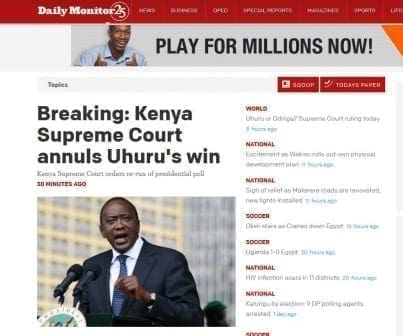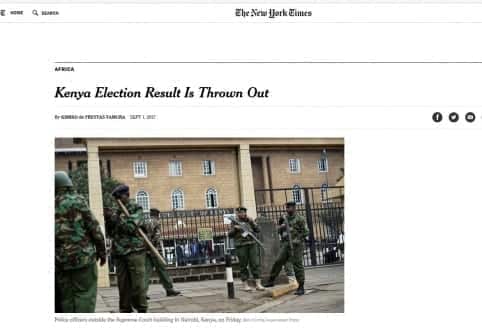 Source link-sde.co.ke