Boni Khalwale's view of NASA's decision to withdraw from October 26 elections rouses Kenyans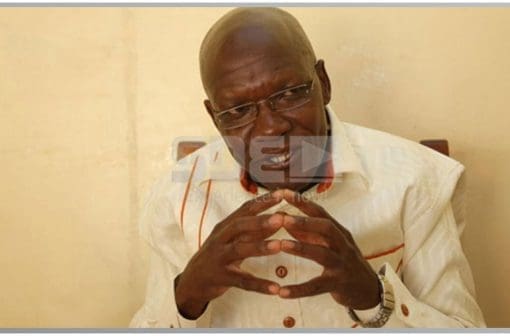 Former Kakamega Senator joined KOT in expressing views concerning the move by NASA to withdraw from the October 26 elections
The vibrant former Senator did not give a political approach to the move but instead factored in the national exams
The country has been dealing with a lot of confusion following Raila Odinga's withdrawal from the October26th presidential re-election.
The NASA presidential candidate and his running mate Hon Kalonzo Musyoka on Tuesday announced their withdrawal from taking part in the repeat polls. They stated that the move will give the electoral commission ample time to plan and conduct a fresh election.
Joining other Kenyans in sharing their opinion on the move by the opposition was former Kakamega Senator Hon Boni Khalwale. The FORD-Kenya deputy party leader termed the move by NASA as a win-win situation for everybody.
Kakamega's first Senator lauded the move saying that children set to sit for the national exams from this month are now going to have their exams without fears of political interference.
Bingo! There's no election on 26th. NASA withdrawal has created a win-win 4 everyone including our children who are sitting for their exams!
Kenyans on twitter flooded the vibrant politicians twitter handle with reactions as some lauded him and others clearly not impressed over his moves particularly after losing the Kakamega Gubernatorial election to ODM's Wycliffe Oparanya. Here are some of the comments:
For the first time.. you made me read your tweet exhaustively..
InvestoЯRevolt™

 

@MerchantCast

If you can't beat them; boycott the polls. Boni I thought you're better than ths. Am astounded!!
Luna msemo wa kiswahili. Fumbo mfumbie mjinga na mwerevu huling'amua. NASA has solved the puzzle. He cares about kids he is a father too.
Good angle to look at it especially 'children.'
The truth is, @NASA's decision has thrown the entire country into a wave of confusion

Source link- sde.co.ke