Sonko abolishes charges for city small-scale traders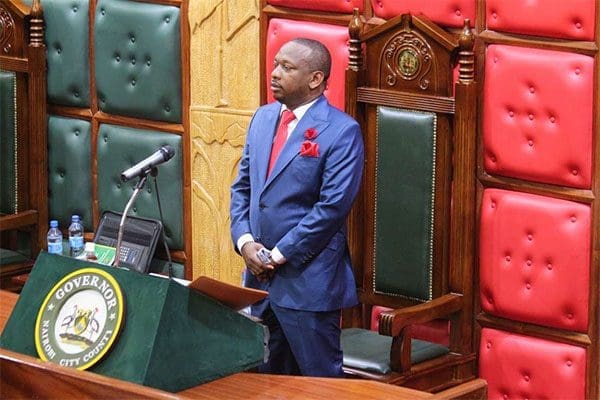 Small-scale traders are the first beneficiaries of the City County government's election pledge to reduce levies.
In a September 14 memo to county chief officers, Deputy Governor Polycarp Igathe directed a ban on fees charged on the traders.
Those that will operate for free are hawkers outside the city centre who used to pay Sh30 daily, transporters of red soil, manure and confectionery (Sh50) and those offloading goods per trip (Sh500).
The weekly kiosk charge of Sh250 was also abolished but owners of the establishments are required to get single business permits electronically.
"The collection of the following fees and charges domiciled in your sector must be stopped forthwith until the county government comes up with a convenient and reliable method of charging the same," part of the memo read.
However, this could be questioned as altering the Finance Bill must be approved by the county assembly.
The deputy governor directed that the only fees and charges to be collected should be on building materials.
This comes when the devolved unit has moved its revenue collection to e-payment in a bid to stop handling of cash by officials who have been accused of embezzlement.
During the official opening of the assembly on Thursday last week, Governor Mike Sonko said one of his campaign promises was to drastically reduce charges on small-scale traders.
In the proposed 2013 Financial Act review, Mr Sonko intends to cut charges on certificates and licences such as those charged on food and rental markets by 20 per cent.
"I propose to abolish the daily fee charged on 'mama mbogas'. This will go a long way in putting more money in the pockets of Nairobians," said the county boss.
Mr Sonko added that his administration would move the traders to designated areas as a short term measure "as the county government seeks to work on legislation that will ensure hawkers are allowed to do their business on specific days and on specific streets within defined hours".
"This is in line with the constitutional right of every Kenyan to earn a living," he said.
Source link-nation.co.ke