Death Announcement For Damaris Isaac Anyoso Of Elizabeth, NJ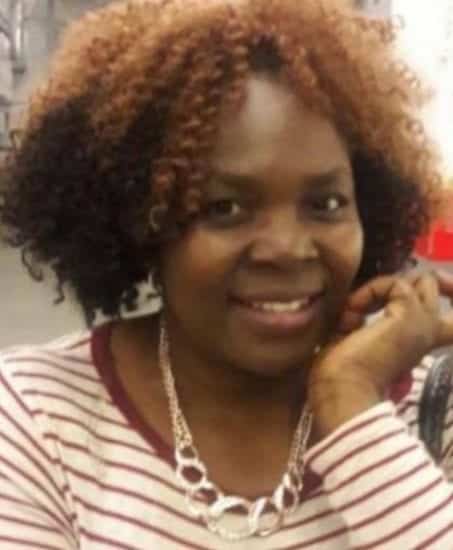 Gone too soon; Damaris, a young mother lost to cancer. It is with a heavy heart and great sadness that we announce the passing on of Sister Damaris Isaac Anyoso (Dama) of Elizabeth NJ on Dec 8th 2017 after battling colon cancer.
The late Damaris was a young mother in our NJ community, she has left behind 2 children at a very tender age, a teenage boy, 14yr old Jake and a 9yr old girl Destiny; my hearts cries for these children and I feel the pain every mother/woman feel for them.
Am encouraged to know that nothing happen without a reason, and for sure our God have a reason for the season. Lamentations 3:31‭-‬32; For the Lord will not cast off for ever. But though he cause grief, yet will he have compassion according to the multitude of his mercies.
Now, she is with our God, she has left us with 2 of her precious children, kindly let support them financially to give their mother a decent burial before Christmas and hopefully start creating a new normalcy.
It is worthy to note that Damaris aged mother recently came to US to support Dama during her illness, she is now left with the burden of the 2 children; prayers, visits, food and financial support is requested. Lets rally behind this family, whether you know them or not.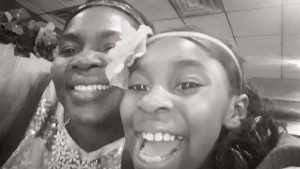 We are appealing to you and the community for financial support, the funeral home deposit must be paid by this Friday 12/15; kindly send your support
Financial Support Options
Cashapp;
Judy kimemia[$judyChiru]
9089063000
Joyce Eshikhaty – 1281 372 9260
Wells Fargo – Check payable to; Joyce Eshikhaty
AC# 2263466167
Routing# 021200025
You may also donate through GoFundme link; https://www.gofundme.com/DamariesIsaac
Daily prayers meeting are held at her Residents from 6pm (Templeton Arms Apartments)
631 North Broad Street Building 1, Apt G6, Elizabeth NJ
Fundraising Event will be held this Saturday, details below;
Venue – First Baptist Church, 402 Union Avenue, Elizabeth, NJ 07208_
Date – Sat. 12/16/2017
Time – From 2pm –
Contact Persons
Patrick Kiforo (Chair) – 9084565489
Pastor Kenneth Kilasi – 9082497286
Judy Kimemia – 9089063000
Elizabeth Muigai – 9089418475
Serah Munyiri – 9088127965
Nelly Nzisa – 9083311961
Joyce Eshikhaty – 2813729260
Jane Macharia – 9082304747
Rosemary Moranga – 9083728060
Carol Gitune – 7327108226.
Rebecca Muthondu – 9736879838
Felistus Kinyanjui – 9082479728
Thank you for your continued prayers. Your generous support is requested to meet the funeral expenses, and undeniable need of the 2 young children left behind.
God bless you
Death Announcement For Damaris Isaac Anyoso Of Elizabeth, NJ