Death Announcement For Jackson Kahihu of Durham/Hillsborough, NC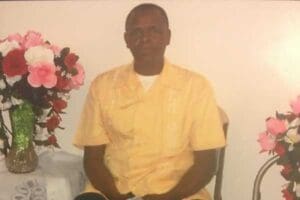 We announce the peaceful promotion to glory of brother Jackson Kahihu of Durham/Hillsborough, NC on Dec 31, 2017. Husband to Nancy Kahihu (mama Job) and  father to Job Gatundu of Hillsborough, NC, Dave, Nathan, and Steve (Kenya). Uncle to Pst Ngatunyi and John Kinyua of Raleigh. NC.
Prayer meetings will every day in their home   from Monday to Thursday (Jan 1, 2, 3) at
309 Oakdale Dr, Hillsborough, NC
 Main meetings on Friday, Saturday, and Sunday (Jan 5, 6, 7) at Durham Revival Fellowship at 815 at Ramsuer Street, Durham, 27701.
On Jan 14 we will meet at UBRC, 124 Luther Rd, Raleigh NC 27610
All meetings starts from 6 – 9 PM.
Please help assist this family with prayer and   financial support to transport and lay to rest Mr Kahihu in Kenya. Our target is $25,000.
Please note you can use below cash app to support.
Cash app    $nancygatundu
Ladies please bring a covered Dish.