Gideon Moi seeks influence in new Uhuru Cabinet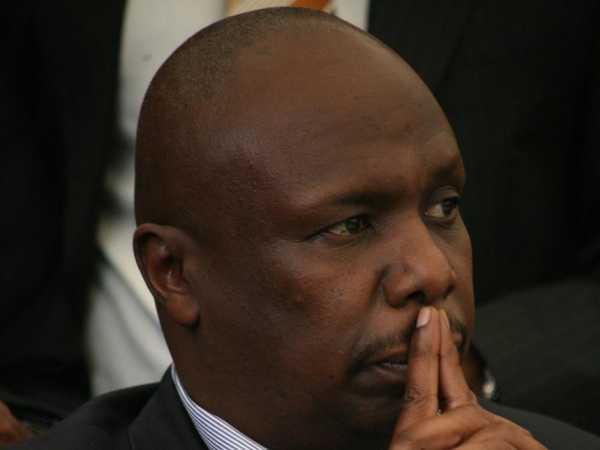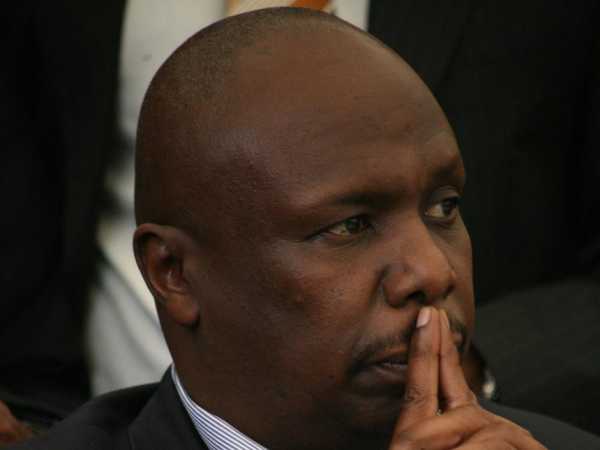 Baringo Senator Gideon Moi is eyeing at least four slots in President Uhuru Kenyatta's next Cabinet, a move that unsettles DP William Ruto's camp.
Gideon, the Kanu chairman and a businessman of vast wealth, wants to buttress his influence within government ahead of 2022.
He has made it known that he wants to run for President, as does Ruto. The two have been fierce rivals but papered over their differences for the General Election.
Now it's time for manoeuvering, and Gideon aims to put his allies in positions of influence.
He has submitted his proposed Cabinet lineup to State House.
Ruto too is positioning his allies for his run for President.
On Friday Gideon confirmed to the Star that he had proposed to Uhuru the people he wants in the Cabinet.
"Kanu settled on names that will represent the face of Kenya," the scion of former President Daniel Moi said in a telephone interview.
In a warning to Ruto's camp, Gideon said his party will play a critical role in building Uhuru's legacy.
"It is not an easy juggle, especially when our competitors care very little about the President's legacy but are stuck [on pursuing] their blinding 2022 ambitions," he said.
Gideon is also said to have identified many other influential people he wants appointed to PS positions and lucrative chairmanships of state corporations.
He declined to disclose the four key names proposed for CSs and PSs.
The Star has established, however, that Gideon has selected some of Ruto's harshest critics in a strategy to neutralise the DP's influence.
According to multiple State House and Kanu sources, Gideon wants Uhuru to include former Meru Governor Peter Munya in the Cabinet as part of his plan to woo the Meru region. Munya also headed the Council of Governors. He too has said he wants to run for President.
Also on Moi's list is former Bomet Governor Isaac Rutto, the CCM leader. Kigumo MP Jamleck Kamau from Uhuru's Central backyard is a major surprise inclusion.
Both Ruto and Gideon have declared their intentions to succeed Uhuru, recently sworn in for his second and final five-year term.
Their rivalry is likely to shape the political landscape as they intensify their campaigns to control the vote-rich Rift Valley.
Two serving Principal Secretaries allied to Gideon are expected to be promoted to CSs. The head of a key government institution who hails from the lower Eastern region is also said to be on Gideon's list of proposed names.
Vocal Kanu secretary general Nick Salat, angling to be rewarded with a government post, told the Star that while Kanu has proposed names, Uhuru will decide.
He said that either Rutto or he might join the Cabinet, since they both come from Bomet county.
"The buck stops with Uhuru,' Salat said.
Uhuru has endorsed Ruto for President in 2022, in the Jubilee plan to maintain its grip on power for 20 years
Armed with enormous resources, Gideon is considered a major threat to Ruto's ambitions.
Parliament sources tell the Star Gideon has negotiated with Uhuru to be reappointed to the powerful Senate Committee on Energy, which he chaired in the 11th Parliament.
However, Majority leader Kipchumba Murkomen, a key Ruto ally, made Gideon a mere member of the Committee on Information, Communication and Technology,.
The move is clearly an effort to reduce Gideon's influence.
This forced Moi's son to seek Uhuru's intervention.
On Friday, Murkomen told the Star in a phone interview that he was not aware of talks to move Gideon to the Energy committee.
If changes are made, procedure will have to be followed, he said.
"I am not aware of Gideon being moved to the Energy committee. Committees are approved by Parliament and any change to the committee leadership will be pubic, Murkomen said.
As his campaign machine takes shape, Gideon has brought on board key regional heavyweights.
His allies say the Baringo senator will set up an elaborate presidential campaign secretariat in the next few months.
Munya, the former PNU leader, was a strong critic of Jubilee in the run-up to the botched presidential election on August 8.
He had briefly joined Raila Odinga's NASA coalition as a co-principal before making a U-turn to back Uhuru's reelection. He declared he would run for President in five years.
Munya rattled Jubilee while he was at the helm of the CoG. He often disparaged Ruto's 2022 bid, saying the DP was not guaranteed Mt Kenya's support.
The vocal ex-governor was forced to eat humble pie when he lost to Jubilee's Kiraitu Murungi.
Rutto lost the Bomet governorship to Jubilee's Joyce Laboso. He joined NASA as a co-principal but beat a hasty retreat and backed Uhuru's reelection days to the August polls.
The ex-Bomet governor is DP's fiercest critic in the South Rift and Gideon's decision to bring him on board is part of the game plan to counteract Ruto's influence in the Rift Valley.