Nasa to skip no confidence vote against rebel Jubilee MPs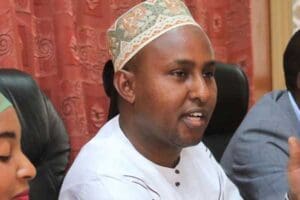 The National Super Alliance (Nasa) has now directed its members to boycott Tuesday's planned ouster of the chairmen of four committees of the National Assembly, a day after Leader of Minority John Mbadi said they will attend to protect the independence of Parliament.
In a memo to all Nasa members of the affected committees, Minority Whip Junet Mohamed directed them not to be part of "an illegal process."
"You are hereby directed not to participate in the said meetings, which have been called for the sole purpose of removing the leadership of those committees," Mr Junet, who is also Suna East MP, said in the memo copied to Mr Mbadi.
Nasa's move is a two pronged approach – to deny Jubilee the required quorum and therefore try to prevent the meetings from taking place as well as not to be part of what it calls an illegal process.
MAJORITY
Jubilee enjoys a majority of 12 members in the 19-member departmental committees while Nasa has seven.
A quorum of nine members is required before a committee can start its business at the appointed time.
"You have already exercised your mandate under Standing Order 179 of the National Assembly in electing the committees' leadership. Kindly be advised accordingly," Mr Mohamed said.
National Assembly Clerk Michael Sialai has already given notice for the vote of no confidence sessions against the leadership of the four committees.
The meetings to remove MPs Alfred Keter (Nandi Hills), Silas Tiren (Moiben), James Gakuya (Embakasi North) and Kangogo Bowen (Marakwet East) will be held from 10am in different locations within parliamentary buildings.
STATE HOUSE DIRECTIVE
The MPs are accused of finding their way into the committees' leadership against a directive by President Uhuru Kenyatta and his deputy William Ruto during a State House meeting in December 2017, just a day before they got elected.
Mr Keter defeated Bura MP Ali Wario to be elected chairman of Labour and Social Welfare committee against the wishes of Jubilee.
Mr Tiren beat Mandera South MP Adan Haji Ali in the Agriculture committee while Mr Gakuya was elected chairman of the Parliamentary Broadcasting and Library committee.
Mr Bowen defeated Ijara MP Sophia Abdi for the vice chairperson of the Environment and Natural Resources committee.
Jubilee is also planning to have Bungoma Woman Representative Catherine Wambilianga removed as Mr Keter's deputy.
Mr Mbadi had said that Nasa members will attend the meetings to "to make their voices known about the abuse of Parliament by the President and his deputy".
"You cannot have a member elected to lead a committee then a month later you want them out when they have not chaired any committee meeting. The only business they did was to communicate their acceptance speech. They have not transacted any business so as to judge their performance," Mr Mbadi said.
-nation.co.ke