The Village that controls half of Kenya's economy-Rwathia village
The Village that controls half of Kenya's economy-Rwathia village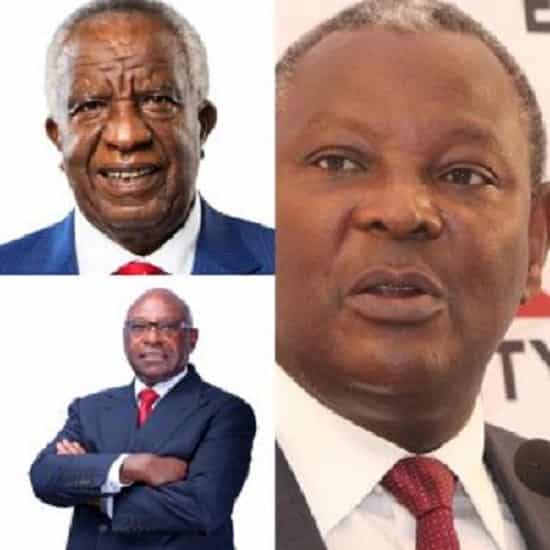 In the 1930s, a bunch of poverty-stricken boys from Rwathia village in Kangema, Murang'a County, walked to Nairobi with nothing but tattered clothes and a burning dream to find that elusive thing called mbeca (money). Little did they know that they would make tonnes of it.
Eighty years on, the value of property owned by the Rwathia businessmen in Nairobi, Thika, Murang'a and other towns runs into billions of shillings, with their billionaire sons and protégés control substantial wealth at the Nairobi Securities Exchange.
The new generation of Rwathia boys include Equity Bank Chairman Peter Munga, Equity Bank CEO    James Mwangi, billionaire investment banker Jimnah Mbaru and insurance magnate Benson Wairegi.
Dr  Bitange  Ndemo,  a  senior  lecturer  at  the University of Nairobi's Business School, noted  that  the most successful business people in Kenya or East Africa come from Rwathia,  despite  no  scientific  research  being conducted towards that end.
"This village arguably controls almost 20 per cent of Kenya's Gross Domestic Product (GDP) and almost 40 per cent of the stock market in Kenya," explains Dr Ndemo in a 2014 article title The Mystery of Success.
Dr Ndemo further argued that, "Their forebearers like Gerishon Kirima and Gerald Gikonyo, one of the co-founders of Rwathia Distributors, were successful in spite of the fact that they had limited education. Rwathia's third generation is succeeding, not just here in Kenya, but in far-flung areas like the United States."
Dr Ndemo added: "Equity's Corporate Social Responsibility in Wings to Fly, which is sponsoring students to attend some of the best universities in the world, is enough to shower blessings on its founders. So whichever  way  you  look  at  this, Dr Mwangi  and  his  teams  have  left  an  indelible mark that will never be matched by any  organisation in the foreseeable future."
-sde.co.ke
The Village that controls half of Kenya's economy-Rwathia village