Handshake retired Raila's reputation for violence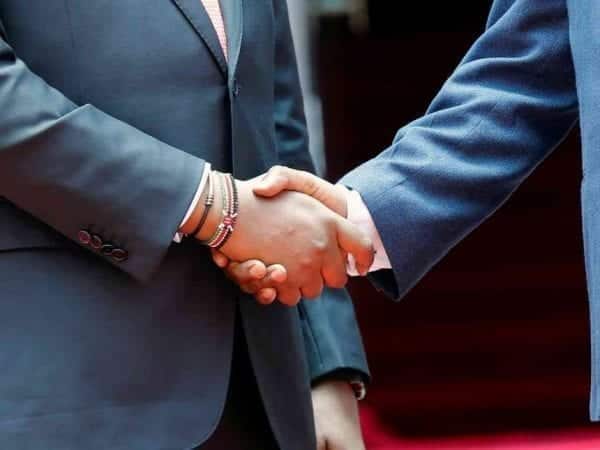 To start with, Opposition leader Raila Odinga has done the right thing to accept reality. That is what most of his truest friends have been telling him.
And his friends are these Western powers, including the Americans and others. They have been telling him to be realistic.
So, there is a sigh of relief on both sides. Because this is Western powers' liking and they were kind of disappointed that he was not behaving as they thought he would do – in a mature way.
The handshake seems to lessened that deep disappointment; remember he had said very nasty words about United States Ambassador Robert Godec, and all those other envoys.
Raila's move kind of makes it easy and possible for Godec and the people he represents – the Western powers – to continue supporting Raila in a more open way.
As the envoys do all these things, do not forget that they are pushing their interests, they want protection of their interests.
What the handshake has done is to make it easier for Western powers to continue pumping money into Raila's coffers.
There is that reconciliation effort that is being met for the Western powers and Raila's camp. It is going to be rosy form now on, within certain parameters.
The handshake has created a very nice atmosphere for all sides: For the West, for the Kenyan government and for Raila.
You have a three-way happiness – if you can call it that way – the Uhuru side is happy that the tension has been lessened, Raila is happy and he can even go and play golf and Godec is also happy, because he will not be insulted in public anymore.
It is returning to normal in terms of diplomatic normalcy.
It is a good thing that this has happened, because it has lowered the temperatures across the board. It is very positive for the country.
In the absence of the handshake, there was the possibility of Raila being put on the list of unwanted people – I don't know whether it had come to that – but there was always that possibility, that if you should appear to be overly unrealistic, and if your behaviour tends to be associated with violence, then it is possible that a lot of countries will be careful not to be associated with you.
The writer lectures in International Relations at USIU