Visiting Kenyan Father Frank Mwaura Jacob Dies In Raleigh, NC
Visiting Kenyan Father Frank Mwaura Jacob Dies In Raleigh, NC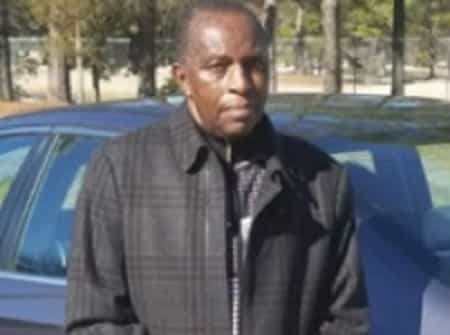 We announce the death of Mr. Frank Mwaura Jacob of Kerwa (Kiambu County) which occurred on Monday, April 9th at UNC Hospital Chapel Hill, NC.
Frank came to visit his children and during a normal check-up he was diagnosed with adrenal cancer of the liver.
He was a loving husband to Doris Muthoni  Mwaura. Father to Tony Mwaura and Sam Magu of Raleigh NC, Sophia Mugure and Edward Ngugi of Kenya.  Father in-law to Susan Maimba and Kerrin Magu of Raleigh, NC.
Family and friends are meeting daily for prayers at Magu's Residence 1601 Brown Owl Dr., Raleigh, NC 27610 from 7pm.
There will be a fundraiser on Sunday April 22nd at UBRC – 124 Luther Road, Raleigh, NC 27610 from 4pm to help meet our budget of $30,000
Memorial Service will be held on Tuesday, April 24th at St. Joseph's Catholic Church, 2817 Poole Road, Raleigh, NC 27610. Starting at 2:00pm and thereafter body will be flown to Kenya for burial.
Financial Contributions can as well be sent to:
Anthony Mwaura or Susan Maimba
Bank of America A/C 003792676888
CashApp:  Susan (919)817-9206 or Tony  (919)817-9207
For more information contact:
Francis Macharia: (919) 449-6445
John Njuguna: (919) 673-9509
Visiting Kenyan Father Frank Mwaura Jacob Dies In Raleigh, NC