Coast MPs Caucus Ditches Hassan Joho For William Ruto
Rebel Nasa leaders turn heat on Joho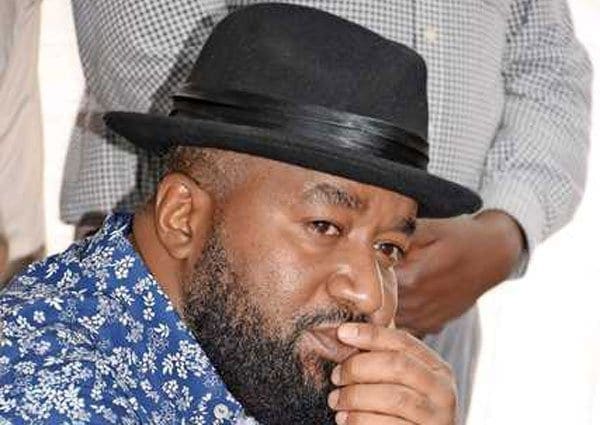 Former allies of Mombasa Governor Hassan Joho appear to have turned against him in the battle for Coast votes ahead of the 2022 General Election.
On Saturday, a group of MPs told Mr Joho to work with them if he is to remain relevant in politics, and even suggested that he joins forces with Deputy President William Ruto. Last year, Mr Joho said he would gun for the presidency in 2022.
Coast parliamentary group chairman Suleiman Dori, who is also Msambweni MP, said it would be difficult for the governor to ascend to the presidency without the support of elected leaders in the region.
ODM STRONGHOLD
"You cannot achieve your dream without seeking the support of everyone. You cannot rely on votes from a section of the community to win the presidency. You must work closely with others so that we walk together as a team," Mr Dori said at a meeting attended by Mr Ruto in Kisauni, Mombasa, on Saturday.
The DP has been visiting the Coast to cash in on the March 9 handshake between President Uhuru Kenyatta and former Premier Raila Odinga. The region has for long been hostile to Jubilee. It voted overwhelmingly for the opposition last year and in previous elections, motivating Mr Joho to express interest in the presidency in 2022.
Before the Uhuru-Raila political truce, the area was an ODM stronghold.
SKIPPED MEETINGS
Mr Joho, who is serving his second term and last term as governor, and who is ODM's deputy Party Leader, has been angling to inherit the fanatical support his party leader Odinga enjoys in the area.
But the handshake has seen his allies, some of whom he helped get elected, dining with Mr Ruto.
Although Mr Joho says he backs the handshake and has ended his differences with President Kenyatta, he has mainly embraced the former TNA wing of Jubilee and given Mr Ruto a cold shoulder.
The governor attended President Kenyatta's launch of Dongo Kundu bypass phase one and greeted and hugged the top two Jubilee leaders.
But he has skipped eight return meetings of Mr Ruto to the coast.
DECLARE STAND
Mr Dori said coast leaders were determined to work with Mr Ruto, adding that politicians from the coast who are eyeing the presidency should state so clearly.
The sentiments were echoed by Kilfi North MP Owen Baya, who said it was time for leaders to emulate Mr Ronald Ngala (deceased), who joined the government "after realising that the opposition would not bring development to his people".
"A time has come when we must declare our stand. But what we will never do again, is to be in the opposition. We will support Mr Ruto who we are sure will be Kenya's next Head of State," Mr Baya said
The MP cautioned local politicians against following their allies blindly into the opposition, saying Coast dynamics were changing.
FORMALLIANCE
"We will bring everyone on board and ensure that the DP wins the presidency. Let us not follow friends blindly for the sake of it. Instead, let us see sense and join the government so as to benefit from development," he said.
Mr Baya said Governor Joho would not achieve his quest for the presidency unless he formed a formidable alliance with Mr Ruto. He added that Mr Joho should not go it alone.
He, too, asked Coast leaders to emulate Mr Ngala.
OPPOSITION
"We should not follow blindly these leaders who are used to being in the opposition. They are used to that life because they have never been in government. We must decide on what we want in 2022," he said.
Kisauni MP Ali Mbogo, who declared his interest in the Mombasa governor seat, said he would support Mr Ruto to the end.
Malindi MP Aisha Jumwa said she would not relent in her support for Mr Ruto.
-nation.co.ke