I'm Worth Only Sh300 million, Anne Waiguru Says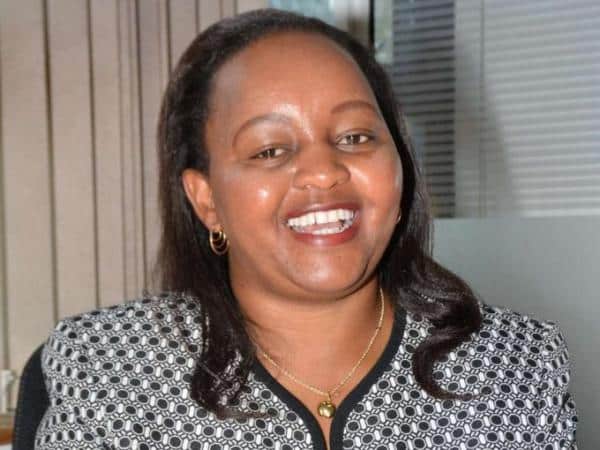 Kirinyaga Governor Ann Waiguru has said that she is worth Sh300 million only.
Waiguru said contrary to some opinions, she is not corrupt and that EACC has done a lifestyle audit on her.
"There are those who have been pushing the corruption narrative and they have found it difficult to recant it. I have a property in Mlolongo, half an acre in Lukenya, another rentable half an acre in Sagana, a house in Runda and Kihiga," she said during an interview at Citizen TV on Wednesday night.
On August 22, Deputy President William Ruto and Waiguru denied an Ipsos survey ranking them as corrupt.
According to the poll of all political leaders in Kenya — current and past but still living — 33 per cent of Kenyans said they perceive the DP as the most corrupt.
Waiguru ranked second at 31 per cent, ahead of former President Daniel Moi (17%) and President Kenyatta (11%).
Pollsters interviewed 2,016 adults across the country between July 25 and August 2 on a variety of issues.
But Waiguru said to prove her innocence, EACC should within a week make public findings on the investigation of NYS suspect Josephine Kabura's affidavit.
On February 16th, 2016, Kabura, one of the key suspects in the Sh791 million theft at the NYS placed Waiguru at the centre of the scandal.
In a 16-page affidavit filed in court, Kabura, whose account received the money, described her alleged relationship with Waiguru.
Waiguru dismissed her as a "crazy woman" whom she has never met and came to know about only after the scandal broke.
   She described her relationship with the DP as cordial and professional.
While Waiguru was under investigations for the alleged loss of Sh791 million at the NYS in 2016, she linked DP Ruto to it.
This angered Ruto who told her to "stop giving us catwalks… you presided over theft…" which had a lot of Kenyans talking.
Waiguru said she does not hold a grudge against the DP over those remarks.
"There are things you do not carry for a lifetime, that was perception. Every person has a right to think the way they want. I have never discussed it with him," she said.
Waiguru also denied claims by some politicians that she is in talks with Ruto to become his running mate in 2022.
"Being Ruto's running mate I think it is not my decision to make. My focus now is to serve as a governor. Ruto will decide who he wants to be his running mate," she said.