Take a break from social media: Boniface Mwangi tells Miguna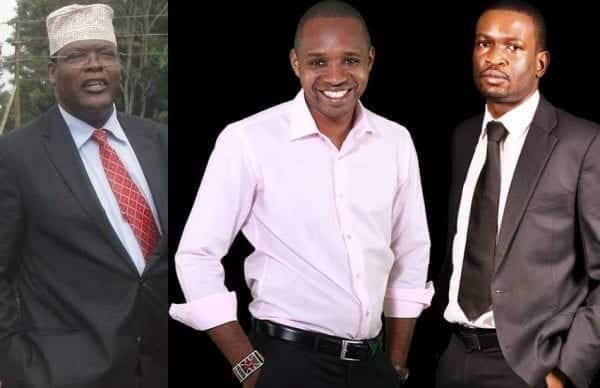 An exchange of words on Twitter between the self-declared NRM general Miguna Miguna and ODM secretary general Edwin Sifuna has drawn the attention of many social media users including human right activist Boniface Mwangi.
Responding to the tweef, Boniface advised Miguna to cool it off saying that silence at times can be the best response.
"Comrade @MigunaMiguna you have a way of making everyone your enemy by abusing them, sometimes even when you're right, silence can be the best response. You can't win alone. Take a break from social media and reflect. Aluta Continua!" Wrote Boniface.
A move rejected by Miguna who told Boniface off saying he was not letting anyone to intimidate or threaten him into silence.
"Mr. @bonifacemwangi, I made a decision a long time ago that I won't allow thieves, murderers & scoundrels no matter how powerful or loud they may be to intimidate or threaten me into silence like @UKenyatta & @RailaOdinga are trying to do. I will never do it even if I'm alone," replied Miguna.
The exchange between Sifuna and Miguna had originated from an interview in which Opposition chief Raila Odinga told Citizen Tv's Hussein Mohammed that Miguna savagely insulted him when he tried to help him.
To which Sifuna also revealed that Raila paid all the legal fees for cases that were levelled against Miguna during his battle against deportation to Canada.
"Ask @MigunaMiguna who gave him the indefatigable legal team that has worked on his case tirelessly to date, at great risk to themselves. Ask him who is paying their legal fees." Sifuna tweeted.
Miguna responded, "An excellent question. @RailaOdinga told the youth in Kisumu and Ahero in March 2018, as well. Sifuna is just an opportunistic coward like @RailaOdinga. A complete disgrace" tweeted Miguna.
-sde.co.ke