Governor Obado's untold night trip from Kisii to Kodera forest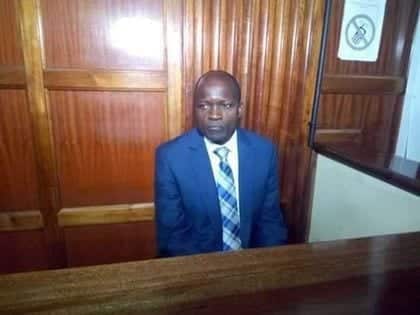 Estranged Migori Governor Okoth Obado travelled from Kisii to Kodera forest where he connected with Sharon Otieno's kidnappers, a detective has revealed.
Mr. Obado, who is remanded at Industrial Area prison, had informed detectives at Kisumu that he was in Nairobi during the fateful day.
But detectives have since established from his call logs that he travelled from Kisii town to the crime scene, an account corroborated by a secret taxi driver who carried him.
"Call logs shows that he was in Kisii before being driven to Kodera forest. These findings corroborate what a witness has recorded in Oyugis," said the detective, who spoke in confidence due to magnitude of the case.
At Kodera forest, he says, a terrified taxi driver who took him and carried him back to Oyugis, said that he stepped on Sharon before leaving her at at hands of the kidnappers.
While the identity of the mysterious taxi driver remains unknown, Oyugis OCS James Magiri insists that he is not aware of the secret witness.
"The matter was being handled by officers from the homicide unit who camped here. I don't know if an informer gave them such information," said Magiri.
DCI George Kinoti was also non-committal when he spoke to the Standard, only saying that: "I can neither deny nor confirm. Maybe such information will come out in the course of ongoing investigations."
Obado will have his case consolidated with that of his aides Michael Oyamo and Caspal Obiero on 8th October after which the court will make a ruling on his bail application.
Before falling victim of the police, the ODM governor insisted that he was not behind the gruesome murder even though he did not deny a relationship with the late student who was carrying his baby.
By Jackson O'Mogeni
-hivisasa.com