Kenyans react to Kiuna's church hosting openly gay CNN journalist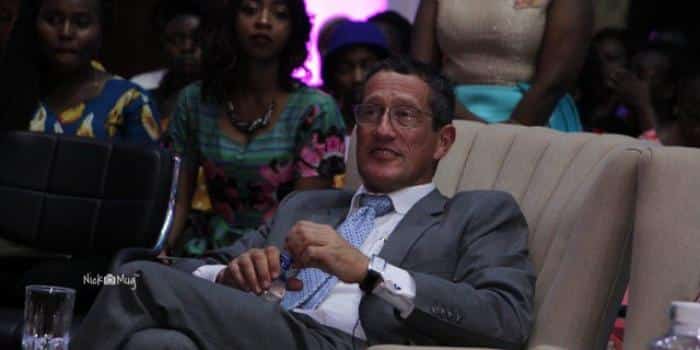 Kenyans were divided over hosting of Richard Quest, a CNN anchor who is openly gay by Bishop Allan and Reverend Kathy Kiuna at their Jubilee Christian Church (JCC).
"We welcome @richardquest to fellowship with us this morning @JccKenya. May God minister to you as fellowship with us today," the duo posted.
But the invitation did not go down well with a section of their followers who reacted angrily over the fact that the guest is openly gay.
They opined that hosting Quest in the church was like endorsing homosexuality, which is condemned in the Bible.
These are some of the reactions:
Seriously ?, we have allowed Mr. Quest who is GAY, without any apologies/repentance to speak on pulpit? Something not right here.
In Kenya so long as you are a foreigner then nothing is impossible.. They love and respect foreigner than their own..
Does Mum and Dad know the guys sexual orientation ama since he is a celeb you push that under the table and milk on his presence with tithe? Ni ya leo ni ya leo!
Ngii Nguu Maine

@NgiiNguuMaine
Haha look at your churches embracing gays in church.
What do you gain from the PR?
More tithes? Popularity?
We are indeed living in the last days. This is how low the church has come. Sad!
But others sided with the Kiunas, arguing that we are living in a free world and nobody should be judged basing on their sexuality.
Come as you are doesn't mean "STAY AS YOU ARE*

See AbbaJilla's other Tweets
X GK

@HollyKenyan

A Kenyan ,born and raised who is a 100% a church attendant and never misses a church service have never been given a chance in the same church to say hi!!! Richard Quest has been given a VIP sit and 30 minutes worth of airtime and first time church attendant
Jesus did not come for the righteous like you
Jesus came for the sinners. I dont see anything wrong with JCC having @richardquest in their church. May be this is the day .
His quest for salvation took him to church. Am sure Richard has a bright future behind him and he will certainly give back to society.
Jesus died for sinners and unless they attend places of worship they can never know the truth.
Quest first opened up about his sexuality back in 2014, saying the fact that he is gay does not affect his work as a business journalist.
In an interview with Capital FM yesterday morning, he urged Kenya to embrace same sex relationships to allow people live and work freely.
"And I can respect their point of view, I merely say that in this day and age, if you want to succeed, if you want Kenya to be a thriving, vibrant modern economy, you are going to look at this (homosexuality) in a different way and ask yourself what is it about these very successful places that we need to at least try to attract.
"That is the way you do it. You let people live their lives, love who they want and the way they wish," he said.