Man jailed for 20 years for defiling daughter during 'virginity test'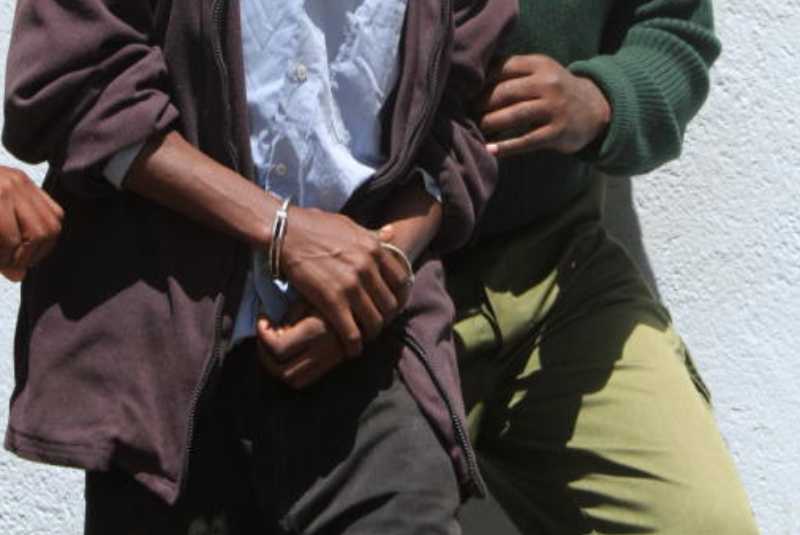 A man found guilty of defiling his daughter under the guise of checking whether she was a virgin has been jailed for 20 years.
The man was convicted for defiling his eldest child in Shirere village, Kakamega Central, on September 16, 2016.
He was also found guilty of committing an indecent act with a minor.
The court heard that the Form One student  had been sent home to collect school fees. She found her father alone in the house.
After explaining why she was home at 10am, the accused asked the girl to fetch him some water.
After giving her father water, the girl went to her bedroom to change out of her school uniform.
The court was told that while she was undressing, the accused entered the bedroom and said he wanted to establish whether she was a virgin.
The court heard that the accused first inserted his fingers in the girl's private parts before inserting his manhood.
When he finished defiling his daughter, he warned her not to tell anyone what had happened, especially her step-mother with whom she lived after her mother died.
But because she was in severe pain, the girl told her step-mother, who promised to investigate the matter but did not.
The court heard that a week later, the girl fell ill and was taken to Kakamega General Referral Hospital where she was diagnosed with a vaginal infection.
She narrated her ordeal to medical officers, who were able to confirm that the girl had been defiled.
"The evidence of the complainant was corroborated by the subsequent three prosecution witnesses. The testimony on record is consistent and remained unchallenged even on cross-examination," ruled Kakamega Resident Magistrate Josephine Maragia.
The magistrate dismissed the defence put up by the accused that he had been framed and that the charges were tramped up due to bad blood with his in-laws after the death of his first wife.
"The complainant was sincere in her testimony. She testified with the innocence of a child. I find no reason why she would lie against a father she has lived with all her life," ruled the magistrate.
She also noted that despite the seriousness of the offence, the accused showed no remorse, and that the prosecution had proved its case beyond reasonable doubt.
The court found that the father's demeanour showed he did not take the charges against him seriously.
"I have considered the nature of the offence and that the accused has nothing to offer in mitigation. He is not serious concerning the offence yet the complainant will live with traumatising memories for the rest of her life," she said.
"In the circumstance, the accused shall serve 20 years in jail being the minimum sentence for the offence."
The accused was given 14 days to lodge an appeal.