State House parties got ministers marrying second wives, mpangos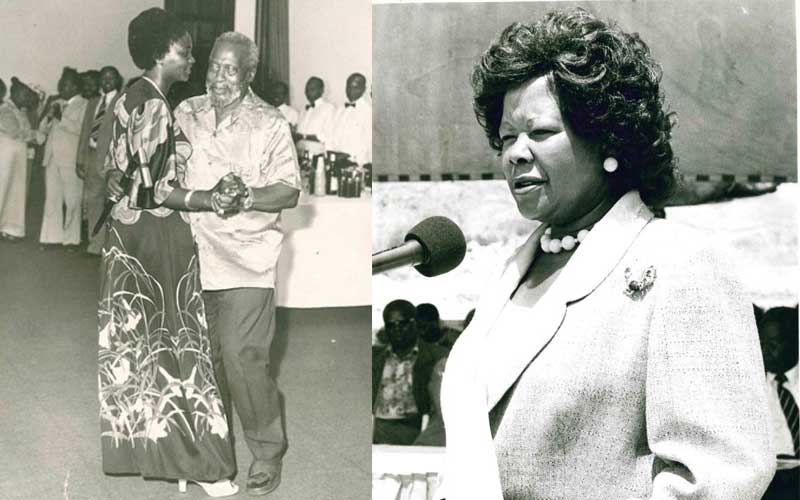 State House Nairobi was the venue of many government balls, and founding President Mzee Jomo Kenyatta extended party invitations to his Cabinet.
A majority of them were accompanied by their wives. Most of these women were married before their husbands 'fell into things,' including state jobs, security detail, stretch limos, overseas trips, a taste for mzungu fashion, easy access to loans and invitation to state bashes with dignitaries in attendance.
Kenyatta's Cabinet ministers were thus embarrassed by their countrified women – in manner and dress.
Their wives were a far cry from expectations and dictates of high society. They were not accustomed to foxtrot dances or holding wine glasses, and their views of the world was limited to mountainous countryside full of tea bushes and livestock.
To remedy the situation, most waheshimiwa married younger, better – educated and more suave wives.
For those who stuck with wife number one, a polished woman was sought to sandpaper them.
Nyiva Mwendwa, the wife of the then Chief Justice, was tasked with the unenviable duty of ensuring the wives dispensed with calico dresses and protruding petticoats, as Duncan Ndegwa informs us in his 2009 memoirs, Walking in Kenyatta Struggles: My Story.
The first off the block to learn etiquette was First Lady Mama Ngina Kenyatta. Nyiva, the first woman Cabinet minister in Kenya, spent many hours at State House tutoring her on which dresses to wear and how to rock skirt suits for different occasions.
But there was a problem: Mama Ngina loved trouser suits, which Kenyatta hated!
There were also other sideshows, which had nothing to do with countrified women, but personal tastes of Kenya's first attorney-general Charles Njonjo, then a bachelor.
Njonjo was the government's adviser on legal issues and Kenyatta – being from the old school era – was uncomfortable being advised by a bachelor!
Kenyatta thoroughly enjoyed the sideshows starring Njonjo and Margaret Wanjiru Koinange, the matron-in-chief who was head over heels smitten by the dapper dresser with a penchant for lunchtime wine sessions while working barefoot in the office.
Wanjiru was a scion of the Koinange family, where Kenyatta had sourced his third wife. The Koinanges were also neighbours to the Njonjos in Kabete, but that did not mean Njonjo had the hots for the matron-in-chief. He had sworn he'd marry a mzungu woman when the marital push came to shove.
While at State House together, Kenyatta often pretended Wanjiru was on the line enquiring whether Njonjo was around, much to the AG's discomfiture, which tickled Kenyatta uncontrollably.
-sde.co.ke