Kenyan Girl goes for eye surgery but comes out without teeth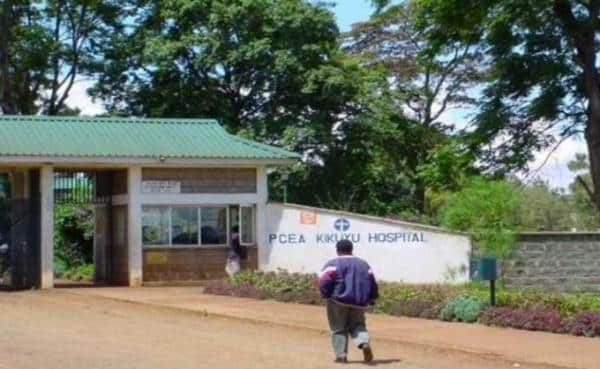 When Martha Wanjiku rushed her daughter to hospital on December 22, 2018, after injuring her eye, she expected doctors to attend to her emergency swiftly.
Unfortunately, the 11-year-old is currently fighting for her life at a Nairobi hospital after botched eye surgery at the PCEA Kikuyu Mission Hospital in Kiambu County.​
Wanjiku stated that Caren's eye had been hit by a panga while she was cutting grass.
"Caren was with Nyambura cutting grass and a cow began moving towards them. So Caren bent to pick a stick to chase the cow away, in the process of bending the panga they were using hit her on the eye, piercing her," said the mother.
She quickly rushed her to Nakuru Provincial General Hospital but was advised that Caren needed a cornea repair surgery which is available at the PCEA Kikuyu Mission Hospital.
The surgery took place at around 4.30pm on the same day but took too long and Wanjiku demanded to see her daughter.
One of the doctors told her that Caren had failed to wake up and had been taken to the Intensive Care Unit (ICU).
Since there was no bed space, they were referred to another hospital but despite the mission hospital's statement that they had explained everything, Wanjiku speculated that something was amiss since her daughter was missing some teeth.
"My daughter has no teeth, they didn't tell us why they removed them. Yet she was going into the theater for eye surgery. Now I have a bill of Ksh.2 million from all these complications," she said.
Wanjiru is now demanding answers from the hospital for leaving her daughter in such a state.