NANA GECAGA READY TO SETTLE DOWN- WHO WILL PROPOSE?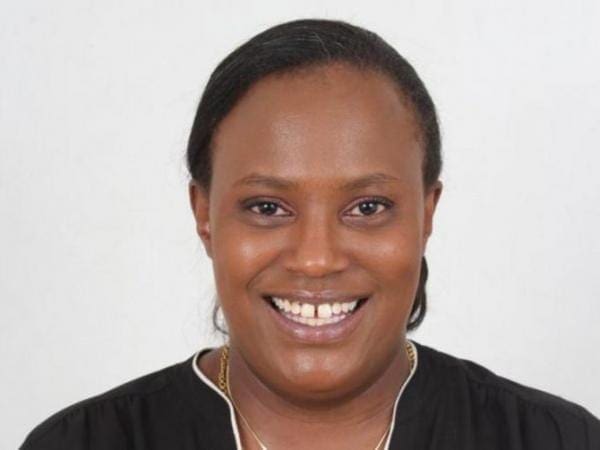 Some news are just unbelievable when one remembers how easy some people get into  serious relationship, but to some,  choices have consequences and before they say "I do" they go through a thorough soul searching research to get a special Mr. Right.
At forty years President Kenyatta's niece Nana Gecaga disclosed recently that she is now ready to settle with a special man and be like Cinderella fairly tale series to also chorus and finally for all to say later on… "and they lived happily thereafter".
Here we are not talking of any Tom Dick and Hurry as they say but note carefully a "special man"  …Yes a ndikwenda waana  or ndigithia kind of person.( no nonsense person)
As voices in the Diaspora we felt it is important to FEATURE this lady that has openly said she will tie the knot if she meets the right guy and who knows it could be someone in the Diaspora who is also looking for a Cinderella.
It may appear so simple but be aware that she will be looking for certain qualities that she thinks are acceptable to her.
Has she been into some past relationship? Yes as she here below testified.
PAST RELATIONSHIPS
"No I wouldn't say. At the end of the day, as much as you are a strong woman, you out there being a CEO and doing whatever, at the end of the day you also have a heart and your only wish is that you are appreciated and that somebody sees that and wants to share their life with you," Nana said.
Sometime last year in an interview with Business Daily, Nana disclosed that she has struggled with relationships because most men have never been interested with her as a person but purely to benefit from her status and networks.
SINGLE MOTHER
Nana also revealed that she is single-handedly raising her three sons.
"Of course it's hard being a single mom, you know, because you do everything by yourself. But again with I'm not regretful of that, never," she said.
It's real GUYS and all we can conclude here is by quoting the Kikuyu saying that put it thus: "To be rich is like to receive a bride price"  for it could easily be the reverse if you know what am saying.
In this case maybe the lucky man will not struggle much to raise the bride price for Nana is a woman of means and currently the CEO of Kenyatta conference center but as a formality a goat or two may be necessary to cut the traditional "kiande".
They say that you cannot judge a book by its cover but if you have listened to Nana on the shows,… she is serious to settle down and since we have no shortage of men, it's just a matter of time for we will soon see someone walk the aisle with this beautiful lady.
Yes… Kenyans mean business as one Mwangi recently demonstrated by going for real house of Atlanta celebrity and hence soon, Nana will meet such brave men.
All we can say now is to wish her and others elsewhere that are searching for soul mates anywhere in the world to do as the law commands
…God words were precise when he instructed people in relationship to leave their parents and not to stick to them.
Genesis 2:24, which states that "a man shall leave his father and his mother, and shall cleave to his wife,…  have to be taken serious and in that case all Nanas of the world will be obeying the law as put.
Good luck all.
D.K Gitau
Kenyan Parents in USA