Pray for my safety – Moses Kuria after his brother was sent on compulsory leave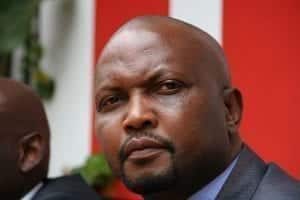 Gatundu South MP Moses Kuria has called on Kenyans to pray for his safety even as his comments demanding for more resource allocation for the Mt Kenya region continued to attract heated political responses.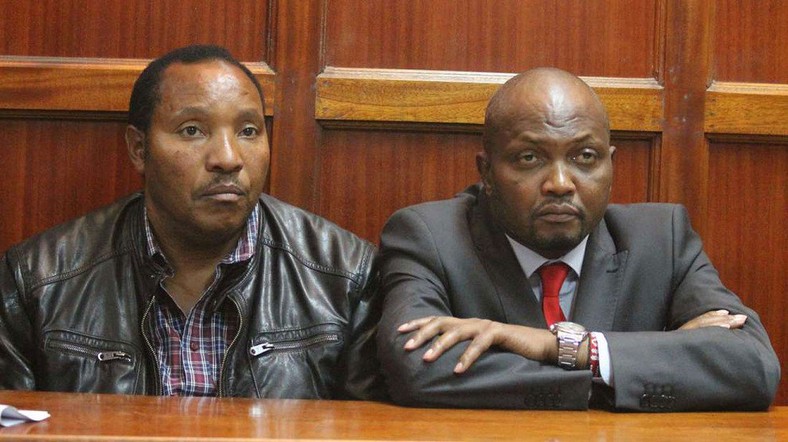 Speaking to Pulselive.co.ke on Thursday, Kuria also accused Kiambu Governor Ferdinand Waititu of acting out of political malice after he recently sent a brother of the outspoken MP on compulsory leave.
"My brother went through a very competitive and open recruitment process. I never interfered nor influenced. He has a MSc in Agricultural Economics from University of Nairobi and many years of experience. Clearly Waititu is acting out of political malice but he is not acting alone. I ask Kenyans to pray for my safety," the MP said in a text to Pulselive.co.ke.
He did not respond to a request to elaborate on his safety.
Governor Waititu sends John Ngigi Kuria on compulsory Leave
On Wednesday, Waititu directed county chief officer in charge of Agriculture and marketing, John Ngigi Kuria, to proceed on annual leave with immediate effect.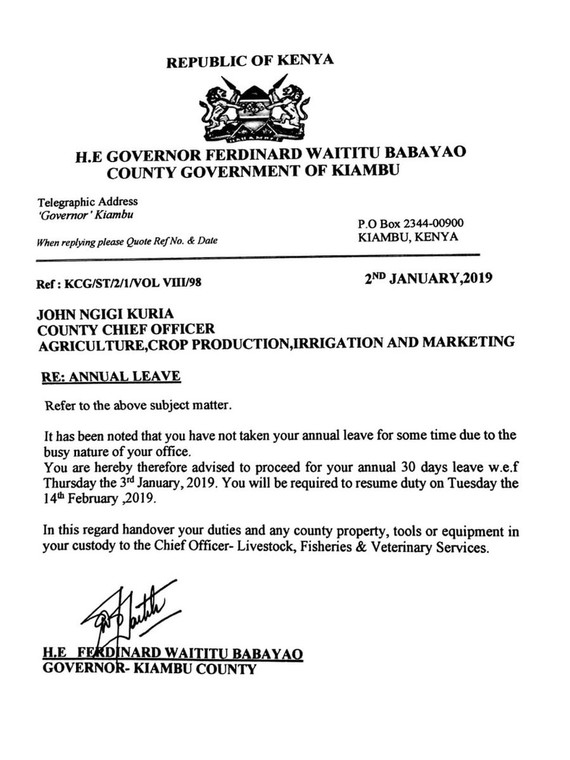 The decision was made just hours after the Gatundu South MP challenged President Uhuru Kenyatta to give Mt Kenya its fair share of national resources.
"2019 is the year for us (Mt Kenya) to get what is ours. I was with the President in Kisumu where he launched roads. He has been to Mombasa and other places and he has launched projects, but when he came here, he gave out certificates to rehabilitated alcoholics. We want the President to stop taking us for fools," the Jubilee MP told a crowd in Thika, remarks that have since gone viral.
While Kiambu County insisted that the leave was informed by Ngigi's prolonged stay at work that has not allowed him to take a sabbatical, Kuria was not alone in doubting the coincidence.
"This looks like Hon. MK's brother. Even assuming MK has done something wrong to Waititu. Ezekiel 18:20 The soul who sins shall die. The son shall not suffer for the iniquity of the father, nor the father suffer for the iniquity of the son. The righteousness of the righteous shall be upon himself, and the wickedness of the wicked shall be upon himself," former Kiambu Governor William Kabogo said in a tweet.