Reasons why teachers make the best wife materials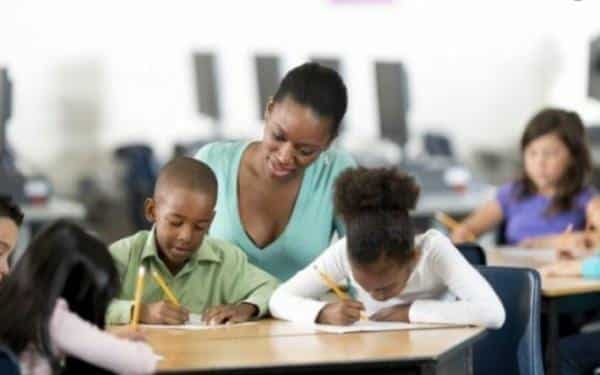 Teachers are regarded as one of the top professions to date. A decision on who will be your wife solely depends on your taste, but I'm worried this information may make you change your mind.Nurses, lawyers, bankers, secretaries  and other categories of women can make good wives but not as much as a teacher can. Here are a few other reasons why trying to make a teacher your main squeeze should be one of your major goals.
They are selfless​
Teachers are known to be givers. Leave alone the delivery of content to students; they have an extended generosity beyond that. Teachers not only want to mold young minds, but they also want to give to others. Givers are, of course, fairly selfless people. Relationships are a give and take that should probably involve more giving than taking, and you're bound to get a lot of that with a teacher. Yes, this transcends to the bedroom as well.
You're liable to learn something new quite often
Teachers seek for new information on daily basis so as to deliver to their respective students, but where do this knowledge end? It will at the end of the day be shared to you the husband and the kids too. And because it is both their passion and profession, you are guaranteed to learn some new and interesting goodies. Teachers will feed your stomach, your 'other' thing and your brain too, what a complete human being you will be? Nurses will only monitor your health; secretaries will only be interested on your records while lawyers will always subject you to some series of judgments on what is wrong or right in your relationship.
Always with the kids
If you spent six to seven hours of your day with kids, you'd learn how to take creativity to a whole new level. Kids are inspired and moved by creativity, so they need the type who can think quickly on their feet. I'm sure men will feel happy if they got someone who will always spend time with the kids. Teachers win once again. They will at the end of the day be at home with the kids; they will also spend their weekends at home, isn't this great opportunity to monitor, train and even guide the kids? Yeah worry less she will also be there for you all this time though Sunday evening might always be your worst moment.
Teachers can charm parents
They meet with them a lot, and know how to put people at ease. Date a teacher, and you won't have to stress about the inevitable meet-the-parents dinner. From the day they enter into their first teaching job, teachers are forced to learn how to handle parents. If they can win over the parent who thinks their kid is the greatest thing since sliced bread, then your new partner will have your mom and dad like putty in his hand before the first round of cocktails are even finished.
So if you're looking for the parent of your future kids, a teacher is a great candidate. If you had a crush on a teacher as a youngster, now's your chance to finally date one legally.
By Matt SonSang
Reasons why teachers make the best wife materials