Ababu among 55 Kenyans Heading to China for Crucial Training Program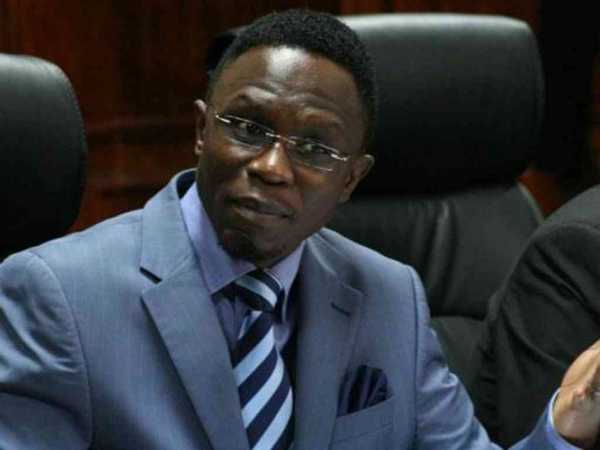 A team of 55 Kenyans will be heading to China in April to undergo a sponsored benchmarking and trade training program for value addition as part of the China-Kenya cooperation.
The team made up of persons at work with Chinese enterprises in Kenya will be led by the Chief Administrative Secretary in the Ministry of Foreign Affairs Ababu Namwamba.
According to China's Economic and Commercial Counsellor in Nairobi Prof. Guo Tse, the goal of the program is to reduce trade imbalance between the two countries.
The development is manifested as part of the Sanitary and Phytosanitary (SPS) deal that was signed in 2018. The deal will see Kenyan farmers export agricultural products to China upon meeting set health standards and requirements.
Chief Administrative Secretary in the Ministry of Foreign Affairs Ababu Namwamba
The past years have seen a growing interest in Kenyan products in the Chinese market.
Some specific products of interests in the agricultural sector include flowers, coffee, tea and avocado among others.
Guo issued a statement indicating, "To address Kenyan concerns over trade imbalance, we will grab more opportunities to promote exports of such Kenyan products."
He added that more Kenyan companies ought to cooperate with Chinese firms in order to secure funding for trade.
He also informed that the collaboration would go a long way to facilitate technology exchange, equipment exchange and capacity to increase value addition and be more competitive.
Information offered by Kenya National Bureau of Statistics 2018 data showed that trading volume reached Ksh377.52 billion in favour of China, with only just Ksh9.89 billion worth of exports from Kenya getting into the country.
State Department of Trade Principal Secretary Chris Kiptoo also announced that Chinese inspectors will come to Kenya in April to certify the products before they are exported.
While serving in the Foreign Affairs docket in November 2018 and while hosting the President of the World Academy of Sciences, Prof Bai Chunli, CS Amina Mohamed stated, "Chinese government will support Kenyans on many aspects like fully sponsored 430 Scholarships to be implemented in five years' worth Ksh3.8 Billion."
Ababu among 55 Kenyans Heading to China for Crucial Training Program