Kenyan woman Brigid Kosgei is the youngest to win London marathon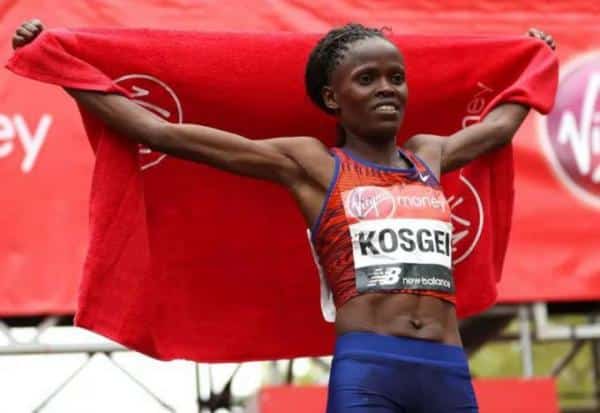 Brigid Kosgei came out victorious at this year's London marathon women's race. The 25 year-old is the youngest woman to have cinched gold in London. She beat Vivian Cheruiyot who won last year's race.
Cheruiyot came in second. Last year she beat Kosgei.
In fourth place was Glady Cherono took fourth place while Mary Keitany, who has won the London marathon three times before came out fifth. Cherono and Keitany have previously won the Berlin and New York City marathons respectively.
London Marathon winners (L-R) Roza Dereje (3rd place), Brigid Kosgei (1st place) and Vivian Cheruiyot (2nd place) (Photo: Courtesy)
According to the
BBC
, Kosgei also recorded the fastest time for the women's race
in
the second half of the race. She ran it in 66 minutes and 42 seconds.
Kosgei is also the Chicago marathon champion.
By Audrey Masitsa