Why Ruto's aides should stop handling his security casually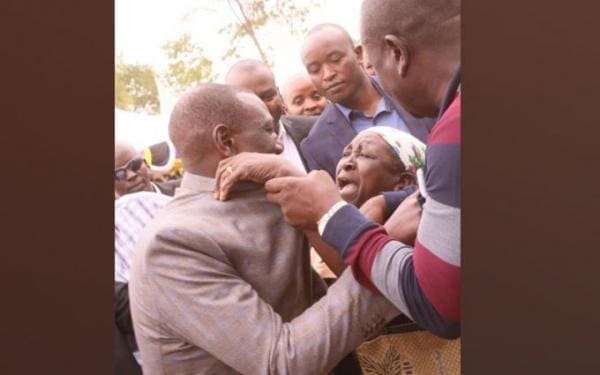 I have been keenly following the debate on who is to blame for failing to take the security of the Deputy President William Ruto seriously whenever he visits various parts of the country.
In the latest incident, reports indicated that he was snubbed by the national government officials in Nyeri County when he attended an event organised by one of the factions of African Independent Pentecostal Church of Africa (AIPCA).
When his chopper landed, the county commissioner and police commander were not there to receive him. Instead, he was received by Archbishop Fredrick Wang'ombe and one Samson Muthuri. But the faction led by Archbishop Julius Njoroge, who is supported by a huge number of faithful, was holding a parallel event in Meru.
This was not the first time the DP was attending a function organised by Njoroge's rival. This would bring to fore the question: Is the Jubilee government taking sides in the AIPCA row? Why can't he wait for the reconciliation committee set up by President Uhuru Kenyatta to conclude its work? The team is led by retired bishop of Methodist Church, Lawi Imathiu.
Last Sunday, a local TV station aired live the Bahati AIPCA church service. The presiding priest twice reiterated that Archbishop Wang'ombe would open the church on Sunday and DP Ruto would be the chief guest.
The DP was free to attend the service. But going forward, one would also expect him to attend functions organised by Njoroge's camp. In addition, he should fully support the work of the team set up to reconcile the two factions. In doing this, he would allay the fears that he was out to split the church.
Back to security of the DP; this is important and cannot be taken for granted. The DP is the principal assistant to the president and his position is anchored in the Constitution. In a statement, the Interior PS Karanja Kibicho has previously emphasised this.
He, however, noted that Ruto's handlers were to blame for security hitches reported so far. The law requires them to submit the itinerary of the DP's tours round the country to the Ministry of Interior and National Coordination in good time. But the DP's handlers have set a parallel security team in the leader's office. Considering that sometimes he attends up to five functions in one day, there needs to be proper coordination on matters of his security.
A week earlier, the DP opened a police station in Njoro, Nakuru County. Again, top security officials were not present because they had not been informed about the visit. I hope the DP's office has learnt a big lesson.