Small squabbles: Marriage ends after man chooses mother over wife
My mother first, man says in divorcing wife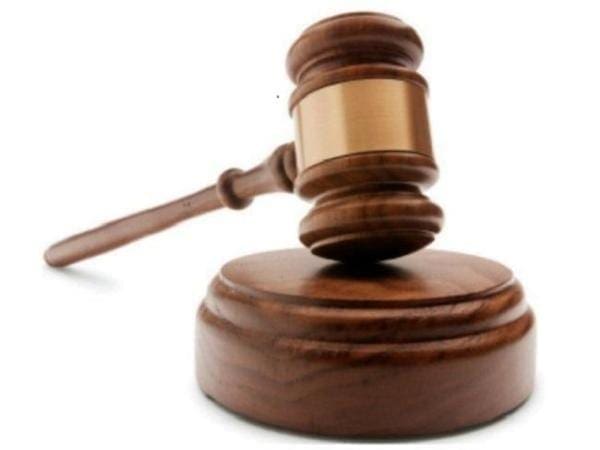 Man opt to lose wife for his mother: In a divorce where a woman gave her husband an option of kicking out her mother-in-law from their matrimonial home in Lang'ata, Nairobi or lose her, he chose to have his mother stay and the wife out.
The divorce case between Hussein and wife Dayman did not have the grave issues that others normally cite such as infidelity, cruelty or desertion.
Instead, it was small squabbles, including one that Hussein's mother should leave their matrimonial house. Another was that his wife was not breastfeeding their baby well. The issues could have been easily solved out of court according to the principal Kadhi, who dissolved their union.
When the woman filed for divorce in January, the court decided that the two approach an elder and iron out their differences.
This, however, did not work, as both parties returned to court seeking to part ways.
Hussein and Dayman married in Lang'ata on November 29, 2015. They have two children, one aged two and a younger one.
The woman's only complaint was that her mother-in-law took over control of their house and had reduced her to a mere house help.
She accused her husband of being weak for avoiding to reconcile her with his mother in a bid to quell frequent disagreements over control of the matrimonial house.
The man was also accused of failing to guarantee his wife's privacy, as their home was full of his relatives.
Another thing that hurt Dayman, the court heard, was Hussein's search of her bag "like a thief" whenever she wanted to go run errands.
Fled in October
Hussein told the court it was his estranged wife who fled sometime in October 2017 after they took their now two-year-old child to the hospital over malnutrition.
He said that on the day she left home, he had instructed her to prepare porridge for the child. "Dayman was irresponsible and caused child malnutrition," he testified.
According to the man, it cost him Sh82,000 in hospital bills to treat malnutrition.
Court records show that even when both parties appeared for the hearing, they objected to any reconciliation.
"Parties herein agitated for dissolution of their marriage based on normal matrimonial issues that could have been solved out of court," Principal Kadhi Sebastian Ratori said.
"Hussein was put in a dilemma to choose between living with his mother or wife and preferred the mother, thus the separation. May be the separation of the mother and wife could have saved their relationship."
According to Kadhi, the man had an option of separating his mother and her daughter-in-law or even partitioning their house in a bid to have the two live independently, but he did not.
The issue of Hussein's failure to pay dowry also emerged.
Dayman told the court her husband, an oil supplier, promised to pay Sh200,000 and one set of jewellery as dowry, but did not.
Hussein could not also trust his wife with the children. He had urged the court to give him custody so that his mother would raise them. But the Kadhi dismissed his prayer as the two are young.
In reply, he told the court he would pay his dowry debt in 180 days.
He was ordered to be paying Sh26,000 before the 5th of each month. He is also to provide for school and medical fees for the two children.
The woman is to provide basics for the children besides effectively breastfeeding the seven-months-old baby until the age of two.