VIDEO: Maize roaster overcome by emotions after Ruto surprise her

VIDEO: Maize roaster overcome by emotions after Ruto surprise her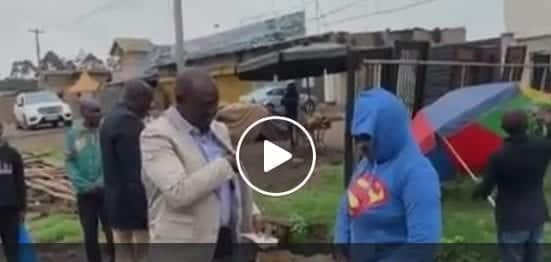 A woman maize roaster received the surprise of her life when Deputy President William Ruto stopped at the road side to buy roasted maize from her.
"Unauza pesa ngapi" (How much are you selling?) She responded ksh 40.00, she almost collapsed when  DP Ruto counted some thousand notes and gave her.
Humble DP Ruto helped her to get up and gave the roasted maize to bystanders. It looks like Ruto learnt a lot from former President Daniel Arap Moi who was known to stop by the roadside all the time to buy produce.
Above is the video shared by Nyiganet Moses Kebenei
By Diaspora Messenger Reporter
VIDEO: Maize roaster overcome by emotions after Ruto surprise her