Baktash Akasha killed his wife, tied son to tree and scalded him with hot rod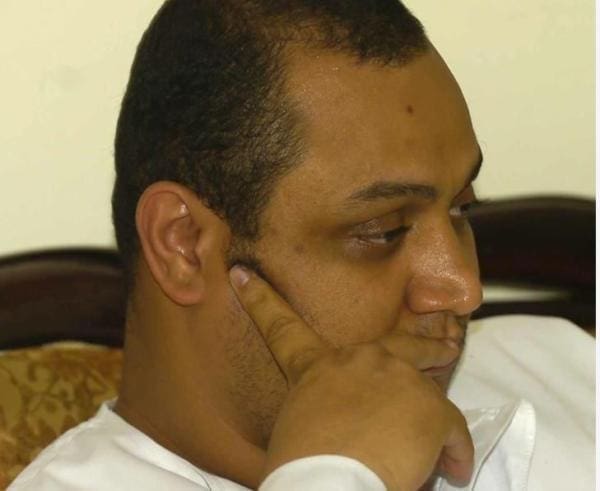 Baktash Akasha killed his wife, tied son to tree and scalded him with hot rod: Documents filed by US Government against the Akasha brothers now reveal the gory and ugly life of the drug lords.
If not fighting, they were maiming or even torturing individuals, who were sometimes their own.A 31-paged document, the court's submissions, submitted before US District Court Judge Victor Morrero reveals that Baktash was in the deep of violence, something which he passed to his family.According to the court document by US attorney Geoffrey Berman, Baktash's violent life to other drug traffickers haunted his own family. He turned his wrath to his own blood and love.
"Baktash's violent episodes were not limited to his attacks on other drug traffickers. He was regularly violent towards his family as well," the document says.Vijaygiri Anandgiri Goswami, an Indian drug lord who was their close business associate, making huge deals for the drug empire and who eventually turned tables against them, also spilled beans on how Baktash tortured his son.
Goswami, 57, landed in Kenya on a tourist visa but his core business was to help the Akasha family put up a factory in Mombasa to produce party drug crystal meth.He interacted with Baktash, dined with him and his family. He knew the dirty linens inside out and even witnessed his horrors, point blank.
Goswami witnessed Baktash tie his teenage boy to a tree, beat him to a pulp and just like the olden slave days, branded him with a hot metal rod."The son was hospitalised for his injuries but survived," the submissions also read.But the life of man who now is tamed by the US jails was murkier.
He killed his former wife. Goswami narrated that his current wife Najma told him that her husband had snapped her predecessor's life. The murder, according to Baktash's co-accused, was rubber stamped during a brother's confrontation in which Ibrahim reminded him of the murder.
Goswami told US authorities that Baktash never refuted the claims; he went mute."Goswami was told by both Ibrahim and Baktash's current wife that Baktash killed his former wife and Gowami witnessed a dispute during which Ibrahim confronted Baktash about this murder.
He did not respond," the court heard.Baktash is also said to have battered Najma on several occasions in the presence of Goswami.Among the people who pleaded for a lean sentence is Baktash's children who claimed their lives had changed for the worse since his incarceration.His daughter narrated that their family was left desolate while his son claimed "he missed playing football with him.'
'His grandmother Habiba and wife Najma also pleaded on his behalf. Najma narrated that life had taken a bitter turn that she had to marry off their daughters in a bid to keep afloat.She asked the court to forgive him.The two brothers have been in US cells for two years now.
They were extradited in 2017 alongside India national Vijay Goswami and a Pakistani Gulam Hussein.Goswami and Gulam were said to be the manager of the Akashas empire and head of transport respectively.
It is Goswami who turned tables for the Akasha brothers after he entered a deal with US prosecution to implicate the two. Out of his confession, they too decided to spill the beans and plead guilty in return of a lesser sentence.
By Kamau Muthoni
–