New twist in Dutch billionaire Tob Cohen murder case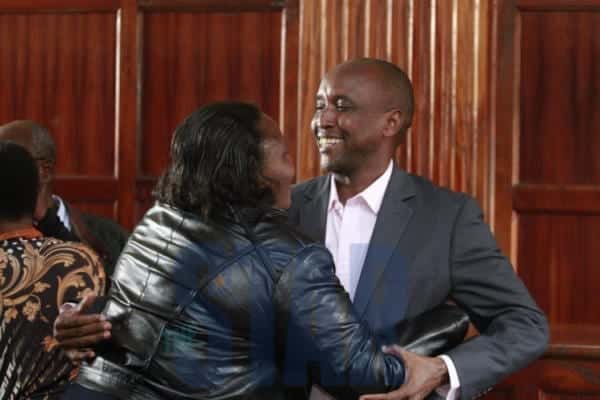 New twist in Dutch billionaire Tob Cohen murder case: A court has refused to allow Gilgil MP Martha Wangari to be enjoined in the Dutch billionaire Tob Cohen murder case.
Justice Daniel Ogembo on Friday dismissed the application by Wangari ruling that she is not party to the case.
The pre-bail report of Peter Karanja had been presented in court to determine whether he will be released or not.
However, in a new twist, Wangari through her lawyer George Kimani disputed the report saying the house that Karanja claimed is his was actually hers.
Karanja is the ex-husband of the Gilgil lawmaker.
However, all lawyers in the case including the prosecution opposed his submissions arguing that he is a stranger to the proceedings and the court should not listen to him.
The prosecution argued that the proceedings were not of a divorce or a land case but a murder case.
But Kimani insisted that Wangari did not want the court to deny Karanja bail but rather she wanted to know their marital status and that of the house.
"We are here to tell the court that the house belongs to my client," Kimani said.
Karanja through his lawyer told Judge Ogembo that the said house is rightfully his and there is an order by a Nakuru court on the same.
They said that Wangari was seeking eviction orders against him but the court ruled in his favour.
The court will deliver Karanja's bail ruling on Tuesday next week.
By ANNETTE WAMBULWA
Source-the-star.co.ke