Revealed: 2 Women That Dumped Jalang'o for Being Poor (VIDEO)
Revealed: 2 Women That Dumped Jalang'o for Being Poor (VIDEO)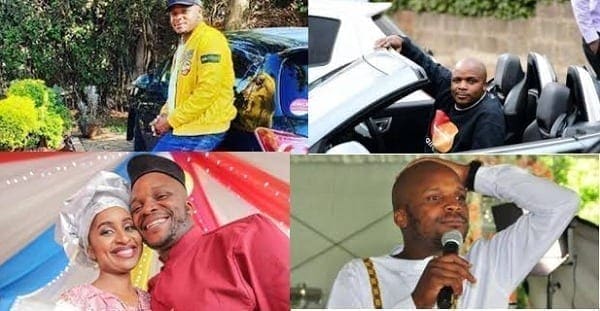 Revealed: 2 Women That Dumped Jalang'o for Being Poor (VIDEO). On Saturday, October 26, comedian and radio host Felix Odiwuor, popularly known as Jalang'o, tied the knot in a colourful secret wedding to the love of his life, Amina Chao.
Before all that, however, the outspoken radio personality had to endure heartbreak including one in which potential partners told him off for being poor.
In a September 2017 video on Hot 96, Jalang'o recounted to co-host Jeff Koinange about a woman named Emily Nduta who broke things off between them before they even started owing to their differences in living standards.
He revealed that they met at National Theater while starting out in the media industry and that she was an actress by choice and not necessarily for the pay.
"You see, whether you have money or not, you fall in love and you get to like a woman of your desires. So I loved a girl at the National Theater called Emily. She was the most beautiful woman I had ever seen. I would go to watch her.
"She got to know that I loved her and after a long time, she could not take it because, at the time, I only had two trousers. So she one day asked me to take her fo lunch," he narrated.
Jalang'o was so smitten with the lady that his first-ever email address, he had intertwined their names but with her latest request, he had to come clean and reveal that he was a pauper.
"I told her, 'I wish I could but I am financially embarrassed.'" he continued explaining that Emily took him to a high-class hotel in town, the kind that Jalang'o had never been to.
Midway through their date, Emily enquired about his living space to which he responded that he stayed in Mwiki. She later made it clear that she did not know Mwiki, she was never planning to know Mwiki and that she will never know Mwiki.
"She told me, 'you know what Felix, we are very different and I do not want to waste your time. Your friends are not compatible with mine is your neighbourhood. This was not meant to be'," he added.
In November 2017, Jalang'o revealed that another woman who claimed to have sired a child with the comedian reportedly started extorting him for upkeep only to break it off after discovering he was not that wealthy.
In a previous interview, he disclosed that he met the woman when he was starting out in the media industry over 10 years ago but she ended the relationship when she realized that he was not as rich.
"When she came visiting me in Mwiki she realized that it isn't all glitter and glam.
"She visited me twice in my place and after visiting me the second time she was like this is not the life she expected so she broke it off and got into another relationship," explained Jalang'o.
By DERRICK OKUBASU
Source-kenyans.co.ke
Revealed: 2 Women That Dumped Jalang'o for Being Poor (VIDEO)