VIDEO: Jalang'o dismisses reports of holding secret wedding

VIDEO: Jalang'o dismisses reports of holding secret wedding. Renowned Kenyan radio host and comedian Felix Odiwuor, popularly known as Jalang'o, has now come out to refute reports that he tied the knot in a secret ceremony over the weekend.
Jalang'o, speaking on Milele FM, said that instead, the now viral photos were from an official introductory ceremony at the home of his lover's parents and not a secret wedding per se.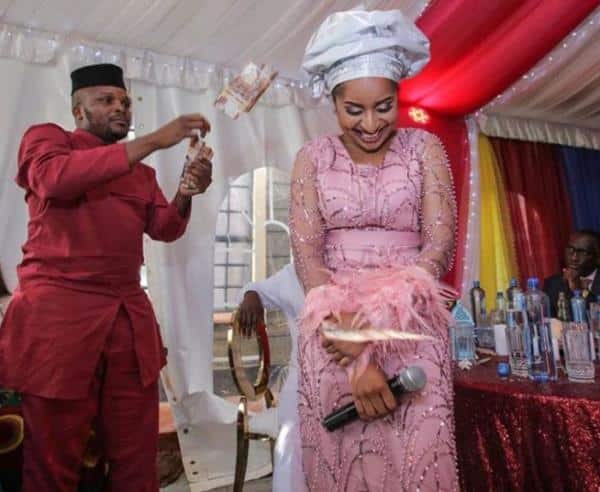 The media personality further stated that he is yet to hold a wedding ceremony, as was reported, but that he will let the world know when he does.
"That was not a wedding, I had just gone to meet and greet her parents. But I decided not to go alone and to instead tag along a few friends," he said.
"I see a lot of bloggers writing about me holding a secret wedding…No. It was just an introductory trip. When the wedding day arrives, you will be informed, and you will be invited."
Jalang'o further heaped praise on his lover – Amina Chao – calling her a reserved woman who has little to no interest on social media squabbles.
"She is a decent woman, she does not have a lot of issues on social media; she's very reserved. A lot of people were even asking 'who is this?' But I've been with her for a while…I was actually surprised," he added.
Photos of the two lovebirds – accompanied by their friends – went viral over the weekend, sparking a light online beef between Luo men and women.
Among those present during the ceremony included; Robert Burale, MC Jessy, Alex Mwakideu, Jasper Muthomi, Tom Japanni, Big Ted and Chris Kirwa.
By Ian Omondi
Source-edaily.co.ke
VIDEO: Jalang'o dismisses reports of holding secret wedding