DNA Test: Baby Mama wins, Dennis Itumbi to pay child support
DNA Test: Baby Mama wins, Dennis Itumbi to pay child support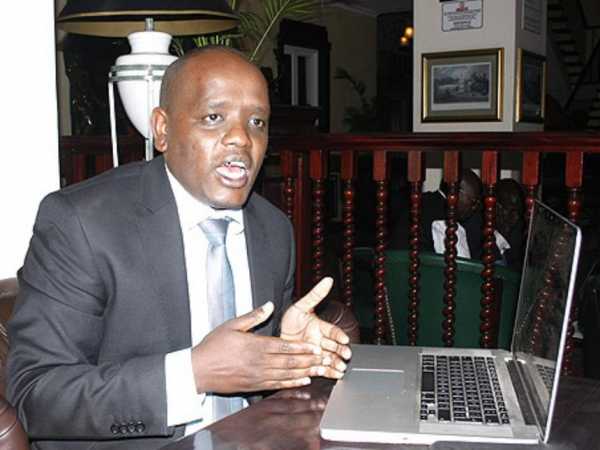 It took a DNA test for the combative State House Director of Digital New Media Dennis Itumbi (pictured) to admit he fathered a child.
A Nairobi court Thursday ordered Itumbi to provide for the child, pending the hearing and determination of a child support suit filed by a Nairobi woman.
This was after a DNA test result positively identified Itumbi as the father of the baby girl.
And in his trademark modus operandi, he announced it to his 861,000 followers on Twitter that:
"The child is mine. May the child suckle with both cheeks," adding, "DNA is #SystemYaFacts. System Ya Facts has a new automatic member".
The court ordered that Itumbi pay Sh20,000 monthly allowance and asked the parents of the girl to reach an out-of-court settlement.
Itumbi was also granted access to the child but the mother kept the legal custody of the girl.
In court documents filed by lawyer Enricah Dulo, the mother wanted Sh50,000 monthly allowance for the minor to cater for food, clothing, medicine, and house help salary.
She also wanted the court to compel Itumbi to provide a copy of his national ID so his name could be included in the child's birth certificate.
The two were reportedly in a relationship between January and August last year before they split up.
She told the court that Itumbi had blocked her number and she was unable to engage him on any meaningful conversation regarding the child's welfare.
The case will be mentioned on December 18 to assess the progress of the out-of-court settlement.??
By Hillary Orinde
Source-standardmedia.co.ke
DNA Test: Baby Mama wins, Dennis Itumbi to pay child support