Ngunjiri Wambugu tackles Duale over more men than women in NE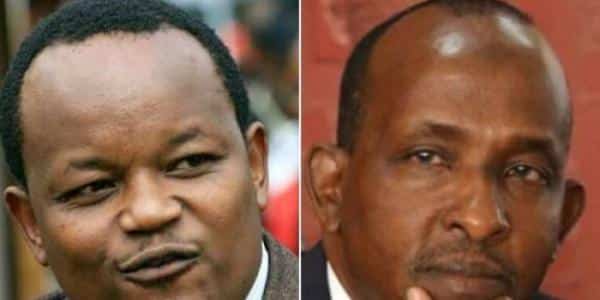 Ngunjiri Wambugu tackles Duale over more men than women in NE: Nyeri Town MP Ngunjiri Wambugu, on Wednesday, November 6, tackled National Assembly Majority Speaker Aden Duale after an angry rant earlier that day.
Duale had held a press conference with other North Eastern leaders disputing the 2019 Census results claiming they were inaccurate after some sub-counties in the region recorded more males than females, a departure from gender statistics recorded in other parts of the country.
Taking to social media, Wambugu accused the majority leader of being in denial and rushing to criticise the data that he was yet to scrutinise fully.
"Duale needs to take a chill pill. One of the interesting things you note about the data on the North-Eastern population census is that unlike the national average they have more men than women. (This is similar to 2009)
"One of the arguments North Eastern leaders use to explain why their rapid 'increase' in population is that they are marrying many wives. So how are they marrying many wives when they have more men than women!" posted the Nyeri MP.
According to data provided by the Census report that was released on Monday, November 4, some sub-counties recorded more men than women.
These regions include Mandera East with 83,538 males and 76,095 females, Mandera North where there are 77,008 males compared to 66,835 females and Banisa (78,301 men and 74,288 women).
During the press address, Duale demanded an audit of the Kenya National Bureau of Statistics (KNBS) data servers to establish the validity of the census figures and threatened to seek legal action.
"You cannot stop the tyranny of numbers. You can not stop human beings walking on the streets…..the numbers threaten the development of regions.  Devolution is under threat and we will challenge the census results next week.
"The game is not played in the boardrooms but the bedroom. If you have too many men who do they marry? Do they marry themselves?" Stated Duale.
Other leaders who attended the conference include Wajir Governor Mohamud Abdi and his Garissa counterpart Ali Korane.
Source-kenyans.co.ke