Death Announcement For Elder Joshua Njama Gikuhe Of Florissant Missouri
Death Announcement For Elder Joshua Njama Gikuhe Of Florissant Missouri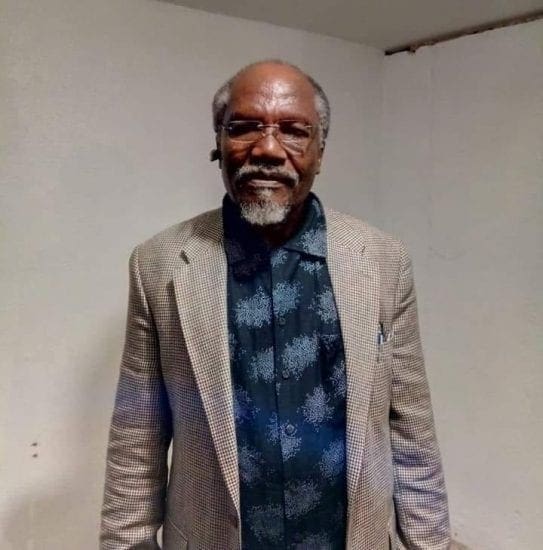 It is with deep sorrow that we announce the sudden passing on of Joshua Njama Gikuhe, he was the beloved husband to Ruth Gikuhe aka Teacher Ruth of Florissant. He was father to Moses Gikuhe, Ithama Gikuhe  (cool boy)and Tito Gikuhe all of Florissant, MO.
Mr. Njama complained of stomachache and chest pain. He was rushed to the hospital where he was pronounced dead on arrival.
Due to current COVID -19 restrictions we are requesting people to refrain from visiting at home. As you know teacher Ruth has been undergoing  treatment of pancreatic cancer for the last 3 months, your cooperation at this time is very important. Burial arrangements are underway for next week.
We kindly request your prayers for this family at this time of need.
As you prepare to give, please remember that teacher
Ruth
has been out of work for a long period of time. The financial burden in this family is big and it requires community effort.
The estimated cost of the funeral is $12,000.
Please continue to pray for the family as you support them Financially to give Mzee Njama a decent burial.
You may send your donations to Edward Oketch Cashapp #636-579-8833, the handle is $Eoketch.
Psalm 48:14  "For this God is our God for ever and ever; He will be our guide even
to
the end.
For more information please contact.
Pastor Paul Macharia 3142297708
Edward Oketch 6365798833
Hosea Powon 314 8983293
Rose Nganga 3145782897
Anne Mwangi (wa Githinji)+1 (314) 441-9747

Death Announcement For Elder Joshua Njama Gikuhe Of Florissant Missouri