Balala Thanks Netizen, Revokes Appointment of Pauline Njoroge
Balala Thanks Netizen, Revokes Appointment of Pauline Njoroge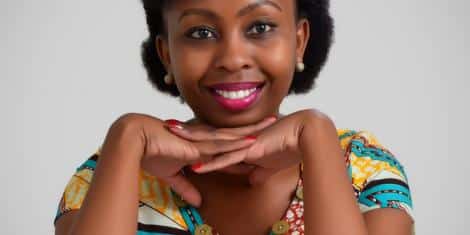 What you post on social media can come back to bite you: Just a day after Pauline Njoroge was gazetted as a new board member of the Tourism Regulatory Authority, her appointment has been revoked.
Her appointment caused a stir online due to her past sentiments on social media about the Nairobi National Park which she had advocated needed to be developed to cater for the city's growing population.
"How much revenue does Nairobi National Park bring to this country? Isn't there much much more that can be done with it that will add more value?" her past Facebook post reads in part.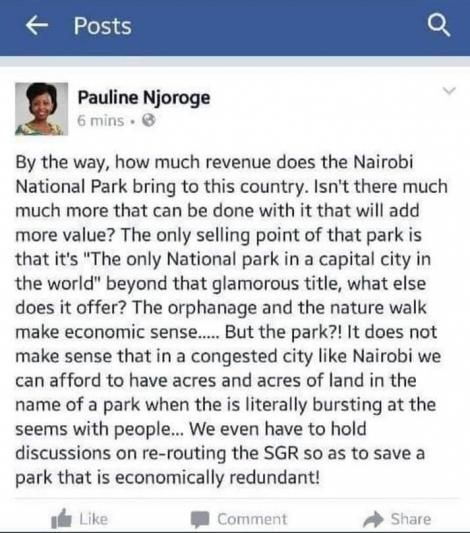 In a statement sent to newsrooms on Saturday, August 8, by the Ministry of Tourism and Wildlife, CS Najib Balala stated that the Ministry was not aware of the past tweet prior to her gazettement.
"I am revoking Pauline Njoroge's appointment as a board member of Tourism Regulatory Authourity because we have just seen what she had tweeted in the past that Nairobi National Park was useless. We do not want to be associated with such people and such thinking," read an excerpt of the stated.
Additionally, Balala thanked netizens for bringing the matter to his attention and acknowledged that the Ministry had missed the information when doing a background check on her.
In her place, Balala appointed Standard Group journalist Najma Ismail.
Many conservationists raised alarm that Ms Njoroge was given the role to regulate the tourism industry despite her views on the Nairobi National Park.
Her revocation on Saturday came with mixed reactions from Kenyans, some who did not believe that she had lost the opportunity to serve while others supported the Ministry's decision.
"This is just sad. Denying Pauline Njoroge a chance to serve Kenyans based on what she said a few months ago is unacceptable. People have opinions on diverse issues and people should be allowed to change their minds. This is just making decisions based on emotions," Blogger Lord Abraham Mutai stated.
"No Crime Pauline Njoroge committed. Being denied an opportunity to serve because of her "Economic" opinion of the past is wrong.. CS Balala this is Wrong," Ryan weighed in.
The National park is home to more than 550 species of birds and attracts approximately 150,000 visitors a year.
Newly-appointed Tourism Regulatory Authority Board Member Pauline Njoroge FILE
By STEPHANIE WANGARI
Balala Thanks Netizen, Revokes Appointment of Pauline Njoroge