Photo of President Uhuru Kenyatta Lookalike Goes Viral
Photo of President Uhuru Kenyatta Lookalike Goes Viral
Kenyans were surprised when a photo of a person who resembled President Uhuru Kenyatta appeared online.
The photo was shared numerous times on social media platforms and Kenyans, in their usual nature, took the opportunity to derive much needed comic relief.
The man, whose identity is yet to be established resembled the head of state in terms of the shape of his head, the structure of his facial features and intense eyes which Uhuru inherited from his father, the late Mzee Jomo Kenyatta.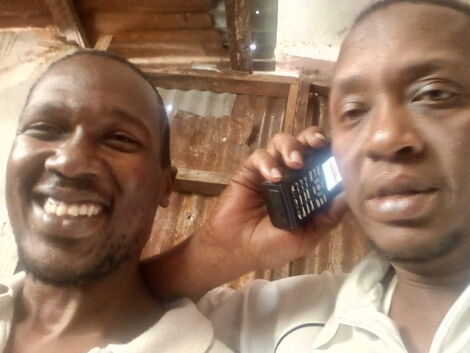 The president's doppelganger's appearance looks like he had travelled from his pre-2013 days before adding weight.
President Kenyatta's looks have transformed immensely since his entry into politics in 1997 when he unsuccessfully vied for the Gatundu South parliamentary seat on a KANU ticket.
As years passed he started taking shape, to resemble his father's appearance and stature and now completely fills suits that would be deemed as oversize in his pre-politics days.
Filmmakers in Kenya would have a field day if they ever pursued the idea of shooting a movie based on the life of President Kenyatta and his wife Margaret.
She too has a lookalike who not only shares her physical appearance, but four other distinct qualities.
From sporting the same first name, cropped grey hairstyle, spectacles and coming from a mixed-race family, many would instinctively have to take a second glance just to tell them apart.
While Margaret Aswani's mother hails from Gatundu and her father from Britain, the first lady's father, Dr Njuguna Gakuo also hails from Gatundu and was married to a German.
Interestingly, the two also have three children, both a daughter and two sons.
Scientists say that in a population of over 7 billion, there are probably more lookalikes in the world than have been discovered.
Kenyan celebrities also have doppelgangers from around the world.
One of them is Bien Barasa of Sauti Sol who would easily pass as American actor and comedian as J. B. Smoove's brother.
Both wear spectacles, have a dark complexion and similar facial appearance. The two met in 2015 during the BET awards.
When a photo of a random man from India went viral on social media, many stated that he reminded them of Embakasi East MP Babu Owino.
The thought that a Kenyan could have an Indian look-alike was unbelievable.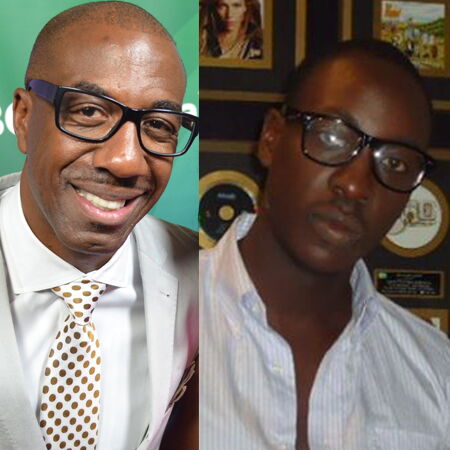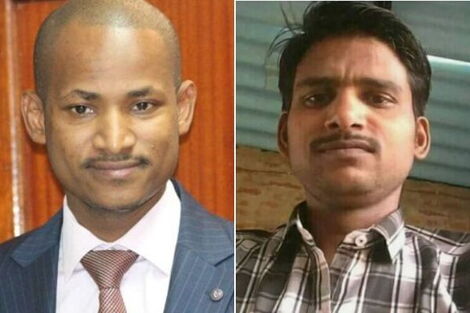 By DENIS MWANGI
Source-https://www.kenyans.co.ke/