Proud to be Kenyan: Story of A Diaspora Kenyan arriving home from USA
Proud to be Kenyan: Story of A Diaspora Kenyan arriving home from USA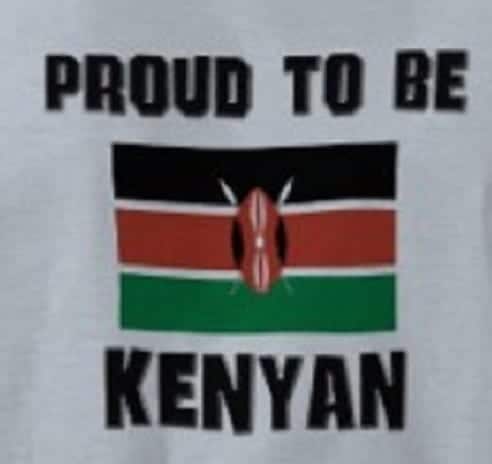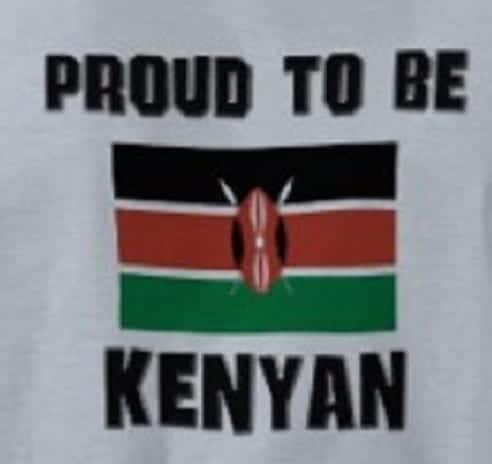 Kenyan Diaspora are accused many time to be unpatriotic for always complaining about Kenya and rubbishing everything done back home. Social media is always flooded with negative comments about how bad Kenya is compared to other countries. The fact of the matter is that there are many good things happening back home and Covid-19 has somehow exposed our good side. A Diaspora person traveling from US to Kenya and having being in America during the lock-down was so impressed by how Kenya was handling the coronavirus that they could not keep quiet. Here below is the inspiring story, one that makes all Diaspora Kenyans proud.
Today I want to commend Kenya for making me so proud to be Kenyan🇰🇪
We get a lot wrong as a nation but we also get a lot right and from firsthand experience of our handling of post covid arrival of international air passengers … Im proud to be Kenyan 🇰🇪
On Friday 31st July I arrived at
BWI airport
in Baltimore, Maryland a place I had been calling home for a wee bit, to start my long awaited and anticipated return home 🇰🇪 as the Kenyan  government was finally opening its international airspace on 1st August and I planned to be home on the inaugural flights.
So the 39hour
 trip home began … truly a journey of love in a covid world!
At BWI my first moment of being proudly
Kenyan
happened mixed with a tad of anxiety when the Delta checkin crew told me Kenya had suspended flights into its airspace 
 so told them yes but by the time I arrived in Kenya 39 hours latter it would be 1st August and our airspace would be open. At this juncture I was ready to start walking and swimming home
The Delta supervisor affirms my stance then asks for my COVID test and entry authorization forms etc as Kenya is very strict … moment of pride No. 1 when the US is concerned at adhering with the strict entry requirements of Kenya 🇰🇪
🏾
🏾
🏾
Delta handled our boarding and on flight social distancing exceptionally well and kudos to them.
But both BWI and ATL airports were ghost towns with 90% of the duty free shops closed. This thrilled the Mrs. Monk in me as meant less exposure 
Nearly a day latter I land in Amsterdam and find Schipol which, in my opinion is the worlds worst airport in terms of harassing passengers especially those from Africa, has set up a special screening area specifically for flights to Kenya to adhere to Kenya's strict entry requirements. Who would have thunk Schipol well known for best screening et al would need to enhance their measures to be able to enter Kenyan 🇰🇪 airspace. Moment of pride No.2 🇰🇪
🏾
🏾
🏾
At the screening station they check your covid test certificate, take your temperature and fill and stamp a form. Was bemused at passengers around me complaining at the strictness to enter Kenya ie how they had to cancel flights as didnt have covid tests etc. Was proud to say we dont need you all to bring the virus home as we need to protect our own @Moment of pride No.3 🇰🇪
🏾
🏾
🏾
Before boarding at Schipol they once again reconfirm covid tests etc as remember Kenya is strict @ Moment of pride No.4 @@🇰🇪
🏾
🏾
🏾 However, Schipol needs to learn a lesson on social distancing while boarding as the normal status quo was maintained in practice. But at this juncture I have been "exposed" for over 31 hours so Im ready to start the final leg home 
Landing in Kenya is emotional and overwhelming and makes the long journey back home sooooo worth it …. while I was away y'all paved the pothole on the runway 
🤣
As we taxi in the French gentleman seated next to me is awe of how JKIA is spraying planes to disinfect them @Moment of pride No.5 🇰🇪
🏾
🏾
🏾
I say but ofcourse we need to secure our peoples while inwards Im in shock and pleasantly suprised that we have gotten our act together
 … at this juncture this proud daughter of Kenya is in full bragging mode about her beloved 🇰🇪. Tomorrow I can go back to calling her out for all her crap but for now savouring the pride of all she 🇰🇪 is doing right
From there on things just got better as our team at JKIA have set up effective and efficient screening and counter checking all covid certificates et al. And are strict on social distancing measures too 🇰🇪
🏾
🏾
🏾
Even customs and baggage control handled professionally … all cargo hold baggage screened before baggage carasouel so customs no longer physically check it only mechanically screen your carry on luggage as you take the final steps and take your first breath of the crisp midnight air in Nairobi🇰🇪
Well done to MOH and Kenya Airports Authority for doing your best on this stance to secure Kenya and Kenyans in the covid world 
🏾
🏾
🏾
#ProudlyKenyan 🇰🇪