Kenyan domestic workers stuck in Saudi Arabia unable to get travel documents
Kenyan domestic workers stuck in Saudi Arabia unable to get travel documents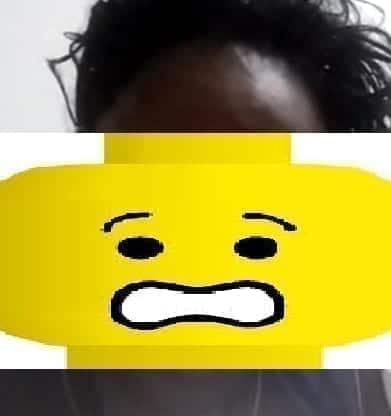 Despite the horror stories that come out of the Arab countries concerning domestic workers, Kenyans continue going there for jobs but who can blame them if they can't survive in Kenya. Currently ,there are a group of girls stuck in Saudi Arabia and are quarantine in a small space with no food,effort to rescue them has hit a snag as they cannot get travel documents simply because somebody is taking advantage and charging exorbitant price to process the document. The Embassy in Saudi Arabia need to come out clean and expose those taking advantage whether Embassy staff or agents. Below is a story by Lucy Maina from California who has raised money to help some of the girls but stuck because they can't get travel documents.
Dear reader.
Recently I read an article on Facebook posted by a concerned Kenyan regarding the current
situation of immigrant workers in Saudi Arabia. If you google some of these stories are like
horror movies! The stories and images were so disturbing I could not help but cry before God for
our African brothers and sisters who have been wounded in places where they are getting bread
and water for survival!
The following day I saw another Kenyan lady on FB live who had barely escaped after being
beaten and raped by the employer. her face swollen and in tears walking looking for help! That
story put me on the edge of my seat and I even tried to call the gal but I could not reach her.
That story kept me awake all night.
The next morning I remembered my own niece Judy who has been there working also as a
house-help and this article is about what I found out after talking to her.
She told me that they have been put in one room with 7 other ladies and they are not allowed to
even go outside. She told me that the Africans there are being blamed for bringing covid-19! One
of the ladies had been brought that day with burned hands and feet because she was sick and could not work effectively. My first question was, "do you have food"? she told me the same story about bread and water and I was in shock. I immediately asked her if I could send money if they can buy food. She said she can find someone to buy them food so I did.
I started thinking and praying with my Wailing Mothers, Lifeline Prayer Ministry, International
Intercessors and God put it in my heart to ask my friends to help me rescue my niece from this
mess.
I formed a WhatsApp group immediately and well-wishers were quick to respond and in one day
we had raised $1600 and even now people are still chipping in. The current amount is $1800 to
the glory of God. you can imagine my excitement! Some friends even sent money from Kenya! I
immediately started looking for air tickets that were going for $699.00. I thought we could rescue at least  3 ladies!
Unfortunately, I was stuck when I learned that the girls had no passports, no travel documents,
and the cost of the travel documents they told me was over Ksh 100,000! more than the ticket
itself! I immediately sensed something is not right and called our wonderful Kenya consulate
office and learned that that figure is absolutely wrong! I was advised to check directly with our
Embassy in Saudia to get the right figures but unfortunately, I could not find the correct amount
on the website. I concluded that maybe these girls are going through a third party and someone
somewhere is taking advantage of them! For goodness sake, if well-wishers have sacrificed their
money to help these women to go home, surely they should not stay in Saudia another day but
no!
I also looked at the quarantine situation in Kenya and yes people are still being quarantined and
so I realized that we need more than just air tickets. I thank God for My friends who called me
and prayed with me and also gave their money and also promised me that they will work with
me to help rescue these girls. If well-wishers can continue giving we can do our part and leave
the rest to God. We may not rescue everyone but we can save a few.
I don't care how these workers found themselves in these situations but nobody should be
treated this way! Please do not blame them, do not beat a dead horse! They are out there
looking for green pastures for their families back home.
Thank you.
By Lucy Maina, California, USA.
Kenyan domestic workers stuck in Saudi Arabia unable to get travel documents