Shipping To Kenya From USA: Homeland 254 Logistics
Shipping To Kenya From USA: Homeland 254 Logistics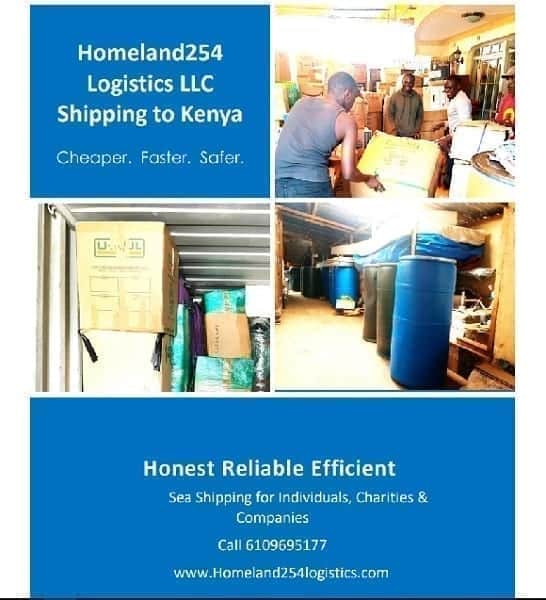 Homeland 254 Logistics is a Shipping Company that  Specialize in:
Heavy equipment transportation and Shipping.
Assist in Purchase through our source agents.
SERVICES:

We pickup at your home or business for a minimal fee.
CUSTOMS: We handle all customs and duties. Pay for your Consignment in the US and We handle the rest.
CHARITY:

At Homeland254 Logistics, We aim to Enrich the lives of disadvantaged children in Kenya. 10% Discount on Charity Shipments
 *Last shipment 2020*
​

Nov 14th – PA NJ NY,

​

November 28th – DE, MD,

​

December 5th – MA, Greater New England.

​

Download Our New App by following the link below

​

: https://kenya.appv.biz CALL US-Tel: 610-969-5177. EMAIL US

[email protected]

​Shipping To Kenya From USA: Homeland 254 Logistics