Kenyan Diaspora Medic Behind Unique Technology Saving Lives in US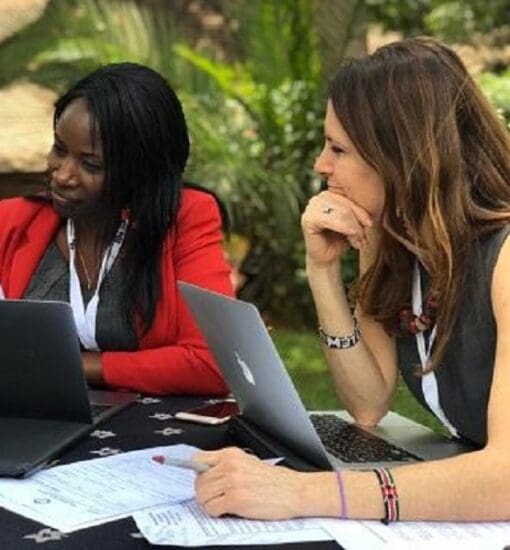 Amidst concerns about the growing rate of HIV infections all over the world, one Kenyan Diaspora medic May Maloba has made a mark for herself in the US by overseeing the implementation of a unique technology that saves the lives of newborns.
May Maloba, a Doctor of Philosophy student at the University of Kansas (KU), is credited for overseeing the implementation of the HIV Infant Tracking System (HITS) – a software that helps medics get test results within a short period of time.
In a statement by the US-based institution of higher learning, it was noted that the technology helped medics place newborns birthed with the virus under medication.
Though she did not innovate the technology, Maloba was credited for overseeing the successful implementation of the revolutionary technology.
Notably, the technology was also used in the treatment of Kenyans during the global pandemic in 2020.
"We have the lab, the provider, and the mum. So, now there's no blame game because we will know where the gap is, and if the result is out and the provider has not released it, we will know where to get that," she stated.
Her ingenuity in US healthcare has seen her praised for her interpersonal skills and professionalism by the innovators of the technology.
"She knows how to motivate people and how to navigate challenges, and she manages to maintain her infectious laughter and optimism through it all," KU Professor Sarah Kessler stated.
However, despite her success in the United States, Maloba also made a name for herself in Kenya through her various research works that have helped patients in Kenya.
In particular, Maloba is credited for advocacy in cervical cancer screening which has seen many women get tested.
"My approach was to work with them with a target of screening only two women a day. I was excited because the more they screened, the more they realized the benefit of screening," the medic indicated.
Maloba's success in the medical field has been credited to her vast experience and educational background in the medical field having graduated with a Masters degree from Great Lakes University in Kisumu county.
Other certifications include clinical research and study coordination from the University of Birmingham and a certificate in pre-cancer screening from the University of California, San Francisco.
By WASHINGTON MITO
Source-https://www.kenyans.co.ke/
Kenyan Diaspora Medic Behind Unique Technology Saving Lives in US