Kenyan Woman Rose Oginga Who Runs Successful Companies in US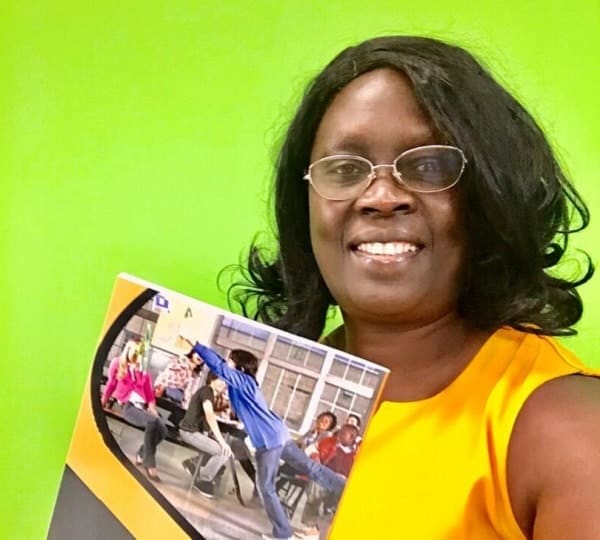 Rose Okwany-Oginga is the founder and CEO of ( IHOPEE ) (International Health Operations Patient Economic and Empowerment ) that educates and empowers youth and women globally she is a highly motivated and results driven leader , with 16 years plus in teaching in middle school and high school .
Rose is also the CEO of Designed4success Group focusing on coaching and consultancy -personal growth and development ,career and networking in numerous youth and women organizations . And performs coaching public workshops , training coaching and organization worldwide.
About IHOPEE –IHOPEE is an International NGO that conducts medical missions offering humanitarian, and psychosocial support with the aim of improving maternal child health ( MCH) in Kenya. We also engage in mentoring and psycho-educating youth to be aware of their vulnerability to risky behaviors, with the aim of encouraging them to become the future leaders and ambassadors. IHOPEE organizes and sends a mission team to Kenya each year that  team up with Kenyan counterparts to create both physical, mental health awareness and educational empowerment.IHOPEE desires to offer Safe Homes for abused girls and women especially Domestic violence victims and their children, give psychosocial support, vocational training and integration to their communities.Additionally, IHOPEE offers scholarships at different levels of study, national and international volunteer programs that nurture ambassadors in their areas of expertise-https://ihopee.org/
About Designed4success Group-Designed4success is a group of consultants with diverse experience in entrepreneurship and coaching. They bring in great value of personal growth that allows individuals and businesses to shift their perspectives and allow the subsconscious mind to deliver positively to the body and mind: allowing the fulfillment of visions and dream, as a blue print for talent and create sustainable passion for success Designed4success coaching allows for financial literacy and advocacy that empowers individuals to engage in best practice while utilizing their business, individual and personal success with money. This enables them to be accountable partner in budgeting and savings; no money is small. Financial services with personal examples; that are practical and proven-https://designed4successnow.com/
About Rose A. Oginga-Rose Oginga is mother, a wife and successful entrepreneur in her own right,  She holds a Bachelor's in education and Master of Science in leadership. She has over 20 years of experience in leadership and mentorship, over 10 years of nursing and coaching experience. Rose plays a big role in connecting with many as a Diaspora and understands the aspect of coaching to many to bring changes in one's life for the better. The need to meet others more during the pandemic COVID-19 situation via health and personal growth understands the power partnership aspect of working as a team. Rose Oginga's Personal statement: "I strongly believe in providing the best of us to the degree of allowing individuals to thrive and be successful, I am passionate to give the best approach"
Rose says that she has been described as a change leader action oriented, her goal is to give the best of her talent. She is a life long learner willing to share her gift with all: FOCUS Leadership . Communication marketing and branding, mentorship and coaching . Rose is also the author of Budget Fitting-Secure Your Future.
Click the link below to watch videos of IHOPEE Mission work to Kenya:
https://www.youtube.com/@ihopeeorganization4429
Rose Is Offering You a Full-Tuition Scholarship-https://mhc-referral-program.referral-factory.com/INMDsv/join
IHOPEE Contact:+1 (813) 597-3223 [email protected]
Kenyan Woman Rose Oginga Who Runs Successful Companies in US