Kenyan Diaspora Man Patrick Obutu Dies in A Tragic Accident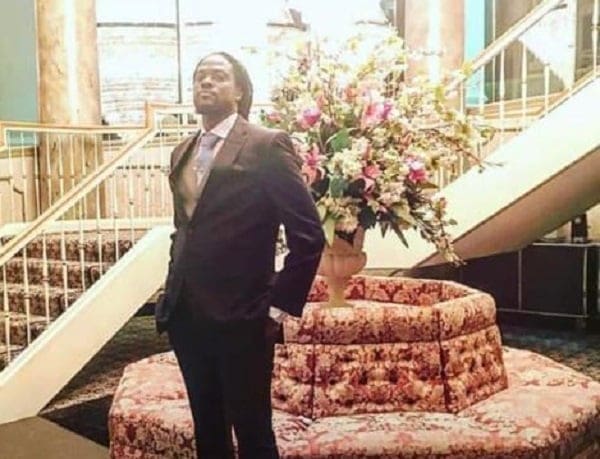 It is with much regret that we announce the passing of our son, friend and brother Patrick Obutu on Sunday February 19TH, 2022 in a tragic accident.
Please keep the Obutu Family in prayer as they mourn and grieve the untimely loss of Patrick.
As the family arranges for a befitting send off, the community is invited to commiserate with them in the evening at 9916 Dolby Ave, Glenn Dale, MD 20769.
Your financial, spiritual, and moral support to lift their burden in this exceedingly difficult moment will be appreciated.
For more information, please contact the Funeral Committee members listed below.
Please use the following means to provide your financial assistance, which is appreciated.
Cashapp: $kephamakori or 240-498-3784
Zelle: Kepha Makori 240-498-3784
GoFundMe: https://gofund.me/f89bf778
Fundraiser by Adebayo Okujobi : Help with funeral arrangements & housing (gofundme.com)
Committee Members
Joseph Mecha: 301-905-7677
Louis Nkalubo Mutumba: 202-207-488
Kepha Makori: 240-498-3784 – Treasurer
Evans Ogora: 201-618-7767 –
Winnie Nwanety 240-468-9226
Jane Obutu: 301-529-6449
Moses Obutu: 301-377-2426
Chris Obutu: 667-212-9430
Sam Rouse: 919-622-1695
Steven Obutu: 240-584-1116
Bayo Obutu: 301-257-7754
Naomi Obutu -Rouse: 301-213-0887
Tony Maranga: 202-914-7479
Nsambu Mpoza 240-304-2325
Tina: 240-506-2419
Jimmy Moturi: 240-316-6069
Grace Jimmy: 240-316-6068
Dickens Odhiambo: 301-979-1311
James Maseno: 240-595-9209
The Obutu Family appreciates your prayers and Support.
Kenyan Diaspora Man Patrick Obutu Dies in A Tragic Accident