Raila Odinga Reveals Intrigues Behind African Union Ending His Job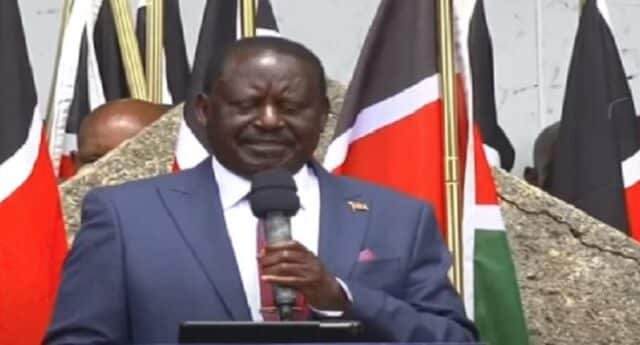 Azimio leader Raila Odinga revealed the intrigues behind the African Union (AU) ending his term as the High Representative for Infrastructure Development in Africa.
In a statement dated Thursday, February 23, Raila intimated that he had written to AU Commission Chair Moussa Faki expressing concerns about performing his roles.
"I indicated the challenges to my continued availability for the role of AU High Representative for Infrastructure Development in Africa.
"In that regard, I welcome your quick action that will free me to pursue other pressing and urgent matters," the statement read in part.
Odinga expressed gratitude to AU for entrusting him with the role terming it an honour and great pleasure to serve the people of the African continent.
Furthermore, he disclosed the role he played in ensuring that Africa's infrastructure needs were handled by the organisation that took over his functions.
"I am proud to have made a contribution to the transformation of the NEPAD Agency to AfricanUnion Development Agency-NEPAD, among other contributions during my tenure," the former Premier wrote.
However, he pointed out that as soon as he would be available for another continental assignment, he will notify the organisation.
Odinga highlighted some of the challenges he faced during his term in office citing inaction by Africa's leadership and vested interests outside the continent that are only too keen to keep the continent in its present condition.
In a letter dated February 19, Faki informed Raila of the new changes. He thanked the Azimio Leader for his role in leveraging infrastructure as a key priority in the continent.
Odinga's ascended to the continental role in 2018 in the aftermath of a handshake with former President Uhuru Kenyatta.
The news of his exit from the AU job sparked debate on whether it was linked to his current push and pull with President William Ruto's administration.
Source-https://www.kenyans.co.ke/
Raila Odinga Reveals Intrigues Behind African Union Ending His Job