Kenyan man Justice Kigen Kilel shot and killed in Charlottesville, Virginia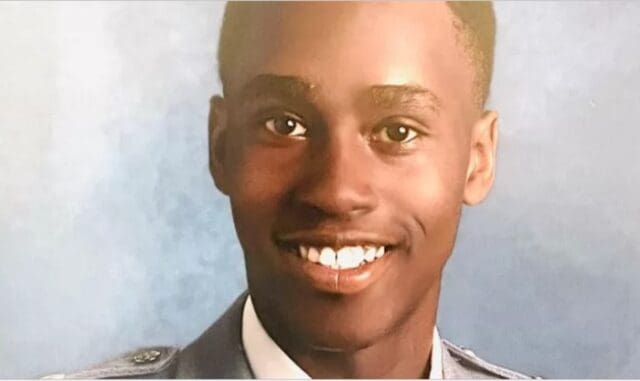 A 20-year-old Kenyan man Justice Kigen Kilel is dead after police say he was shot inside a store just a few blocks away from the University of Virginia Medical Center in Charlottesville.
According to wric.com, officers responded to the Sunshine Supermarket at 827 Cherry Avenue just after 2 p.m. on Saturday, March 4 for a report of a shooting.
Inside the store, the officers found 20-year-old Justice Kilel of Gordonsville, who was pronounced dead at the scene.
It was determined that the Kilel was shopping when two people walked into the store and assaulted him. During the altercation, two of the people involved fired shots.
One of the two suspects, a 17-year-old, was shot and taken to UVA Medical Center with a gunshot wound. The 17-year-old suspect has been charged with second-degree murder and using a firearm while committing a felony.
The other suspect, identified as 19-year-old Nasier McGhee, was found at an Albemarle County apartment complex. McGhee has been charged with one count of malicious wounding. The family is seeking help to repertriate the body for burial in Kenya. You can click here to help-https://www.gofundme.com/f/home-going-justice-kilel
Rev 21:4 "He will wipe away every tear from their eyes, and death shall be no more, neither shall there be mourning, nor crying, nor pain anymore, for the former things have passed away."


Africa Welfare Association is a pioneer provider of services to it's Diaspora members in the event of loss of a loved one. We are entrusted with the welfare of the African Diaspora globally.
We are entrusted with the welfare of the African Diaspora globally. AWA was set up in response to the ever-growing demand for services at a critical time. With trusted partners, AWA will offer you benefits wherever you are in the world.
Alleviate stress with AWA
At some point, we have been with a grieving family or friend and come to learn that none of us are ever prepared to leave this world. When the time comes, we shall leave everything including our loved ones behind. With proper planning, you can alleviate the burden of the expense associated with your untimely departure at a time when your family and loved ones are grieving
Kenyan man Justice Kigen Kilel shot and killed in Charlottesville, Virginia