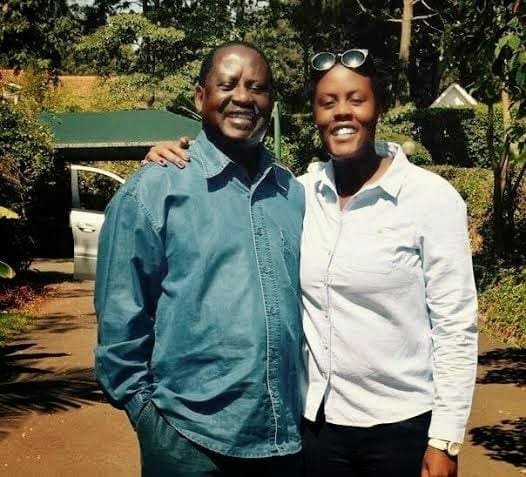 Controversial Kenyan blogger turned political aspirant Robert Alai has lashed out at Raila Odinga and his daughter Winnie again. Alai's recent attack on the former Premier comes barely days after tearing down Raila's daughter Winnie over a very trivial issue. In his latest squirm with Raila and his family, Alai went hard on 'Baba' as he took dips on him over his leadership style.
The blogger could not agree with Raila over his recent visit to Ghana where he was accompanied by Hassan Joho, and of course his daughter Winnie. Through his social media accounts, the controversial blogger wanted to know if it was necessary for Winnie to tag along.
''Kenyan Trump has to walk with his kids everywhere. When PM,it was sister and brother who were in senior government positions. If he becomes President, his kids will lord over us.Ongeee!!! #OkWabiyie!! #BabaOkMbasni.'' Alai wrote.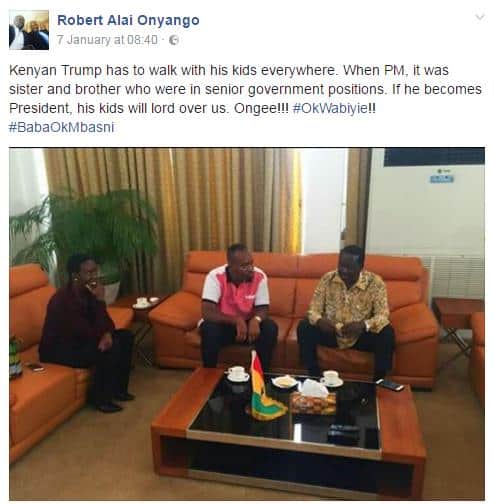 -niaje.com