Ababu tells off Opposition over IEBC-NYS vote rigging claims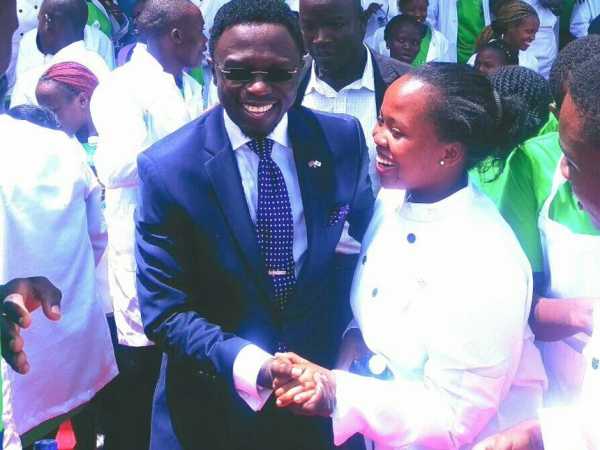 Ababu Namwamba has asked the Opposition to stop spreading the "rumour" that IEBC and NYS are planning to work together to rig the poll for Jubilee.
The Budalang'i MP said Opposition leaders, led by ODM's Raila Odinga, should focus instead on marketing the National Super Alliance's agenda.
"I condemn people fond of criticising every good thing that happens in this country," he said on Saturday when Public Service CS Sicily Kariuki launched National Youth Service projects in the constituency.
"When this programme was rolled out, there were people who started spreading rumours that its was aimed at interfering with elections."
He added that there were also claims that BVR machines were taken to the area for use by the NYS and the IEBC.
"But I asked my self, how foolish would I be to welcome the NYS programme to Budalang'i to spoil my own votes?"
Ababu quit ODM saying Raila had failed as his mentor and later relaunched Labour Party of Kenya.
He said the party will work with the government to ensure his people reap benefits.
The Opposition has consistently claimed the NYS programme was initiated with the objective of helping Jubilee rig the August 9 general election.
In November 2016, Kisumu Senator Anyang Nyong'o and his Siaya counterpart James Orengo claimed they had classified information that indicated NYS youth and the IEBC would be used to rig.
Raila repeated the claim during a press conference at his Karen home in Nairobi in January but said the Opposition would not take this lying down.
"I have said very clearly that we are democrats," said the Opposition chief.
"We would like to have a fair game. If we lose fairly, we will accept but if we lose unfairly we will not accept."
Raila also claimed that the IEBC voter database was inflated by more than two million votes which were used to rig the 2013 polls.
"IEBC records showed 10 million people voted for the other candidates including governors, MPs and MCAs yet the same records show 12 million people voted for the President alone," Raila said.
"Two million votes were cast abroad and taken for stuffing in Central Kenya. But after computers rejected them, they were added directly in the IEBC server in favour of Jubilee."
The electoral commission has denied these claims and promised a fair election.
Source link-the-star.co.ke