THE KENYAN STORE: WE BRING AFRICA TO YOU.
THE KENYAN STORE: WE BRING AFRICA TO YOU.
THE KENYAN STORE: WE BRING AFRICA TO YOU.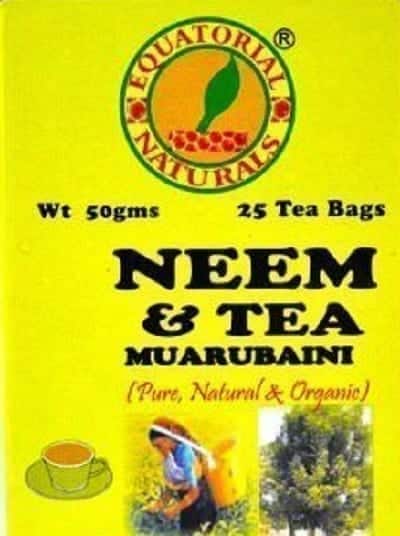 Vitenge, Ciondo,Masai & Gikuyu Clothes/masai
sandals/Kikoys/Kenya T-shirts clothes,
Tea Masala, Chai, Murubaini ,Thabai and many more,also
selling Dubai/Turkey Trouser/London Skirt Suits/Sweaters/
Dubai Gold Chains. vitenges/ etc.
Josephine Ngirigaca
Neem Herbal Tea (Muarubaini).
(Pure, Natural & Organic).
Neem Herbal (Muarubaini) or also known as Mkilifi has been used over many years to treat several body ailments. Neem compounds are known to antifungal, antibacterial and antiviral properties.
·
It is an excellent kidney cleaner.
·
Prevents against colds, fever, viral attacks, head migraines, boils, and malaria
·
Lower cholesterol & eliminates fatigue,
·
It is preventive against food poisoning.
·
Eliminates amoeba & persistent worms and many therapeutic benefits.
·
Controls Blood pressure and sugar for diabetics
·
Its curative against food related poisoning, eliminates constipation, bad breath and improves oral care.
·
NB: Not to be taken by children under 12 years & expectant/ lactating mothers.
·
Infuse one tea bag in a cup of hot water and let stay for five minutes. Sweeten with Real Honey to taste. Drink for your refreshment.
·
This product has been specially blended with tea leaves which helps in proper absorption of Neem properties.
---
Amaranth Flour: (Locally known as Terere flour).
Pure Amaranth is a herbal grain that prevent and manages various conditions:-
·
(Malnutrition (
kwashiorkor Marasmus).
·
HIV-AIDS
(boost Immunity).
·
Heart disease (
lowers cholesterol).
When mixed with other whole grains Amaranthas scores 100% protein balance. You can add Amaranthas to recipes like Ugali, Porridge, Chapati, Pancake, Pastry Cake (mandazi, biscuit, doughnut, Bread and also can add as soup thickener.
Amaranths is rich in protein, fibre, calcium, folic acid, zinc, iron, antioxidants (vitamins E, beta carotene) it is gluten free and prevents aging . It is also free from chemicals, additives and preservations making it a health perfect food.
---
STINGING NETTLE (URTICA DIOICA), Locally known as Thabai.
·
Provide essential minerals and vitamins to whole family.
·
Improve health and skin appearance.
·
Improve digestion hence better utilization of food.
·
Excellent immune booster.
·
Eliminates stress, fatigue and relieves anemic condition.
·
Controls blood pressure and sugar for diabetics.
·
Increase milk secretion for breast feeding mothers.
·
Excellent detoxifier to the body system.
Food supplement –sprinkle 1 tea spoon per 3 persons towards the end of cooking.
As a drink – take as green "tea" and don't sieve for health.
Benefits:
add Real Natural Honey to sweeten.
Ingredients:
100% young dried and ground leaves.
THE KENYAN STORE: WE BRING AFRICA TO YOU.