Joel Osteen Ministries in Kenya-Report on Kenya by Dr. Paul Osteen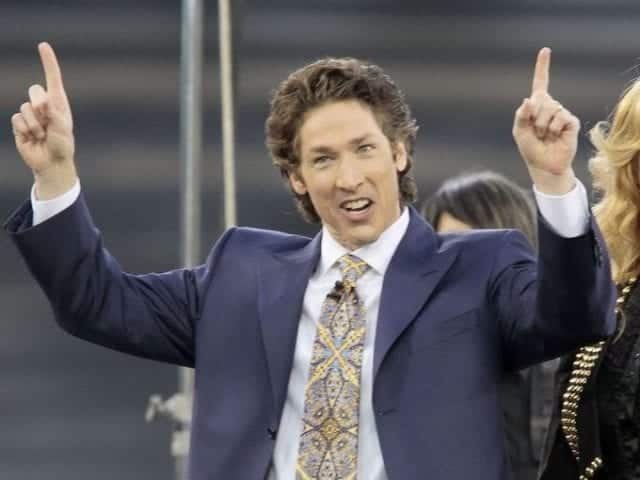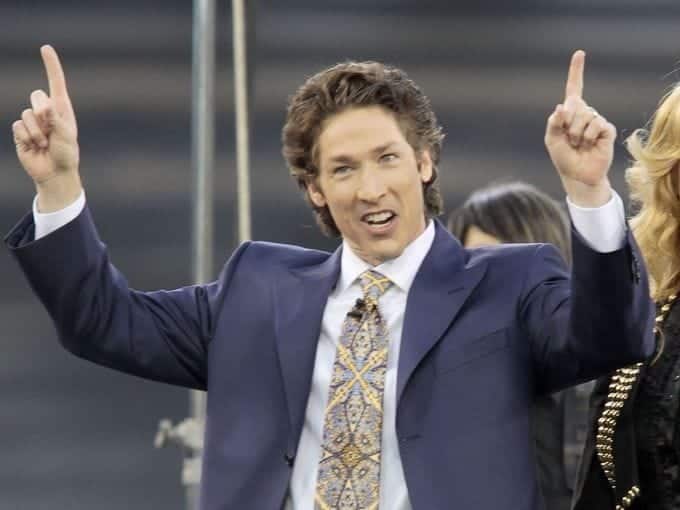 Joel Osteen Ministries is working to meet the needs of others and being the hands and feet of Jesus all around the world. Jesus made his mission very clear while He was on the earth. He wants us to reach out to those around us and in other countries as well.
As part of our commitment to take the message of the Gospel around the world, we recently sent Dr. Paul Osteen and a medical and ministry team to Nairobi, Kenya. We were able to take medicine and provide much-needed vaccinations to hundreds of families, provide hot meals to those who had nothing, care for orphans in abandoned baby shelters and provide clothing and school supplies to children.
A report on Kenya by Dr. Paul Osteen (vascular surgeon)
"Sunshine at the end of the room"
Dr.Paul Osteen
The first time I met Janet* was in the surgery clinic one Tuesday afternoon. She was 30 years old and wore a tattered dress and had holes in her shoes. She came requesting supplies so she could take care of a draining wound on her abdomen. When we asked questions, Janet would mumble an answer, all the while keeping her gaze toward the floor. When we pressed her for more details, she became more vague and withdrawn. It didn't take us long to realize that this young woman was dealing with an incredible amount of pain or sadness or both. It was if the weight of the entire world was on her stooped shoulders.
Joel Osteen Ministries In Houston Texas
With time, over the next couple of clinic visits, her story began to unfold. Several years earlier she had had an abortion and things had gone horribly wrong. First, her uterus was perforated, then a terrible infection spread all through her abdomen. After four operations and months in the hospital, she was left with her intestines draining through an open wound on her abdomen, a huge hospital bill and the devastating news that she was HIV positive. And in the months that followed her discharge, she sank into a hopeless depression with no one to help and no where to turn. She couldn't come back to the hospital—her bill was too great. She couldn't buy medicines for her HIV or supplies for her wound, she had no money.
After months of suffering alone, she registered at the hospital under a different number and was able to come back occasionally for supplies to take care of her draining wound. It was then I understood the shame and pain and despair I saw in this young woman's face that first day in the clinic.
On one visit, one of the physicians I work with—Dr. Odera, began to encourage Janet that if she applied for grants, she might be able to receive money for both her hospital bill and her HIV meds. She applied and was accepted. And when I examined her abdomen and reviewed her x-rays, I thought that if she was willing to undergo another risky operation, there was a chance that we might be able to take care of the draining wound on her abdomen.
A few weeks later we were amazed and encouraged to find Janet on the surgical ward at Tenwek Hospital being prepared for surgery. At the time of surgery, her operation was much more difficult than I had expected. After six hours we were finally able to make all the necessary repairs in her intestine, but we knew that if any of the repairs failed, Janet's life would be in danger.
Every day when we saw Janet on our rounds, we would let her know that we had done all we could do as physicians to treat her, now we were praying for Jesus to do what we could not do–heal her. Every day we encouraged her that Jesus was her friend, and that He would be her strength and her comfort and because of Him, her future was always full of hope. Her bed was at the very end of the female ward. I would always let her know that–even though she was still in the dark fog of depression, she was the sunshine at the far end of the room.
It didn't happen overnight, but over the next few weeks as the nurses and doctors and aides continued to embrace her with the love of Jesus, her wounds began to heal, her countenance began to change as hope once again rose up in her heart. And for almost 3 weeks, when I walked into the female ward at the far end of the room I could see the biggest, brightest, most hope-filled smile I think I have ever seen.
Last Monday when I saw Janet on morning rounds she was dressed in a beautiful dress and, as usual she was grinning from ear to ear. When I asked why she was all dressed up, she smiled and told me: "for two reasons". The first, she said, was because she had been to church the day before–something new for Janet. And the second reason she said was because today was the day she was finally going home.
What made the difference in Janet's life? What caused this young woman who walked in to the clinic full of despair and shame and hopelessness leave with peace and joy and a smile on her face? It was because of the transforming love of our Savior.
The other day I climbed one of the nearby hills and found a perch overlooking Tenwek Hosptial. And as I looked at the few buildings that make up the hospital, I thought about how incredible it is that God uses a few bricks and some mortar and some pieces of tin and a few of His willing children to bring hope and healing to men and women and children just like Janet. What a privelege it was to play a small part in her care. She truly was sunshine at the end of the room.
Blessings,
Joel Osteen Ministries in Kenya – Being the Hands and Feet of Je –
Acccording to Wikipedia, Dr. Paul Osteen was born in Houston, Texas, and is one of six children of John Osteen and Dolores ("Dodie") Pilgrim, founders of Lakewood Church. Osteen married Jennifer Osteen in 1994 and they have four children
Joel Osteen Ministries in Kenya-Report on Kenya by Dr. Paul Osteen
Wednesday, 15th April 2009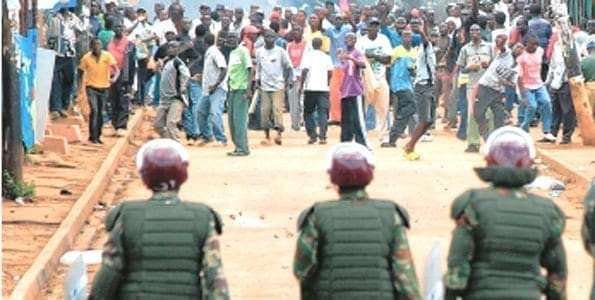 The dispute over Migingo Island threatened to balloon into a regional security issue as youths in Nairobi's Kibera slums uprooted a railway line linking the two countries to protest at continued occupation of the island by Ugandan soldiers.
Government Spokesman Alfred Mutua announced yesterday Kenya and Uganda would hold a joint Press conference today to explain "what is really happening at Migingo Island".
However, the Ugandan authorities jumped the gun by declaring Migingo their territory, according to a statement posted on the Uganda government website. "The Government of Uganda has proposed that to resolve this matter, a comprehensive survey be undertaken by the two countries," said the statement from spokesman Fred Opolot.
Youths stand next to the railway line that was uprooted at Katwekera in Kibera slums, Nairobi, Wednesday.
Mr Opolot added: "Until such survey findings are published, the status quo shall be maintained and Uganda shall continue to administer Migingo Island."
Opolot said the survey should use as a guideline the boundaries set by Kenya Colony and Protectorate (Boundaries) Order in Council, 1926.
In Nairobi, seven MPs petitioned President Kibaki to declare Uganda "a hostile neighbour" and forcefully take control of Migingo Island.
Led by Mr Nicholas Gumbo (Rarieda), the MPs demanded that the Navy and Army be sent to the island.
"Uganda is no longer a friend. It has invaded our land and it is time we acted to protect our sovereignty," said Gumbo.
The MPs insisted it was unacceptable for the Government to continue treating Uganda in with kid gloves under the guise of the East African Co-operation spirit. Addressing a Press conference at Parliament Buildings in Nairobi yesterday, the MPs accused President Kibaki of "taking the Migingo invasion lightly".
The MPs, from Nyanza and Western provinces, warned that the Government's indecisiveness could eventually see Uganda claim more Kenyan land.
But the anarchy in Kibera had echoes of post-election violence last year when youths protesting against the election outcome uprooted the railway line to disrupt business between Kenya and Uganda.
Congratulated Kibaki
At that stage, the Ugandan leader had congratulated President Kibaki over his re-election. The sabotage of commuter and goods train services was widely seen as an attempt to undermine the Ugandan economy that heavily relies on the Mombasa port.
More than 200 youths engaged the police in running battles and later uprooted several metres of the railway line in Katwekera.
The youths, armed with stones and all manner of weapons, broke into a jubilant dance when they tore the line. This disabled the rail service and was only restored last year at a cost of Sh20 million.
Yesterday, the youths were emphatic. One shouted: "Because the Government has failed to help our brothers in Migingo, we will do it in the manner Ugandans understand best." Police said they watched from a distance after learning some youths were armed. Further, they had been ordered not to use live bullets on the protestors.
The railway line is crucial in transportation of goods from Mombasa to Uganda, Rwanda, Sudan, Burundi and DRC Congo.
Yesterday's chaos at Kibera erupted when police and Kenya Power Company attempted to disconnect illegal electricity connections.
The power disconnection exercise sparked chaos when the youths opposed to the move clashed with police. They then turned their anger on the railway line as they sang in protest: "No Migingo, No Railway line! Museveni must go!"
Earlier, the rowdy youths had chased away policemen and journalists from the scene.
They said they feared journalists would take their pictures and publish them, which could be used by the police to arrest them.
"Ugandans need to know we feed them. They should not try to intimidate the hand that feeds them," a youth said.
By last evening, police were yet to access the area and those on patrol called for reinforcement.
Local administrators were stoned and chased from the site.
One person was seriously injured in the melee and taken to hospital. Public transport was paralysed as protestors lit bonfires and barricaded roads.
Source-The standard
---
---
Parliament failed Kenyans: Karua
The day leaders prayed for Kenya
President Mwai Kibaki, former President Daniel Moi, Prime Minister Raila Odinga and Vice President Kalonzo join Rev Grave Mwangi of Solid Rock Church, Molo in prayers while holding the burnt remains of a plastic jerrican that outlines the shape of Kenya during the burial service for Sachang'wan fire victims at Nguzu Primary School, Molo.
Rev Grace Mwangi of Church of the Rock shows a burnt plastic jerrican shaped like the map of Kenya collected at the fire scene at Sachang'wan, Molo.
Molo fire victims buried in a mass grave
President Mwai Kibaki Monday joined Kenyans in bidding farewell to the 78 of the 130 Kenyans who perished in a horrific fire tragedy at Sachang'wan in Molo District.
Speaking during a special funeral service for the departed souls at Nguzu Primary School, President Kibaki commended Kenyans for giving one another a helping hand without any ethnic, social or economic consideration when the tragedy occurred.
He said the Ministry of Special Programmes and other relevant agencies should conduct training for local leaders, NGOs, Civil Servants including provincial administrators on disaster management who should in turn conduct civic education to sensitize wananchi on how to ensure their own safety and how to conduct themselves when disasters occur.
"Let us all take steps to ensure that every citizen has a basic understanding of safety issues as well as disaster preparedness, prevention, rescue and recovery as the Sachangwan tragedy may not be the last one to occur," President Kibaki said.
"As Kenyans, we should therefore always live together harmoniously to enable us overcome any challenges that may come our way," President Kibaki said.
The Head of State once again comforted and encouraged the bereaved families, relatives and their friends to take heart in the knowledge that the entire country is sharing in their pain. He also wished those recuperating in hospital quick recovery.
Said the President: "It is saddening to note that among the departed were parents who had a service to render to their families, the community and the country. Others were young people who held much promise for their families and our country. Among these were security personnel who died here in the line of duty."
The President observed that the double fire tragedies of Nakumatt Downtown and Molo have amplified the need for a comprehensive strategy of dealing with disasters in the country.
"As a nation, we are pained to the core by this tragedy that has left so many families mourning just so soon after another fire razed down Nakumatt Downtown killing 27 people and injuring several," President Kibaki said.
President Kibaki said such a strategy will ensure that Government agencies and even wananchi themselves are better prepared to deal with disasters.
In this regard, President Kibaki directed the Ministry of State for Special Programmes to improve and hasten implementation of the National Disaster Management Strategy.
The President said the Ministry of Special Programmes should also formulate and forward to the Ministry of Education a manual on safety, disaster preparedness and response that can be incorporated in the school curriculum.
Recalling that 10 years ago the country suffered a similar loss at Sindindi in Siaya district where 32 people lost their lives, President Kibaki stressed the need for Kenyans to resolve that similar tragedies will not befall the country in future.
Said President Kibaki: "Above all, let us pray to God to help us overcome the challenges we are facing and to save us from such calamities."
Following the Molo tragedy, President Kibaki said many families have been severely affected, noting that some children have been left to fend for themselves while other families have lost as many as 10 members, a loss which is too enormous to comprehend.
In this connection, the President said the country has a duty to help members of bereaved families by providing the support they need including caring for those who are still hospitalized." Wanainchi should avoid risky activities that expose them to death and other dangers and instead engage in lawful activities", he added.
"We must bear in mind that some of the victims will be in hospital for long. Others will need specialized medical attention long after they are discharged from the hospital," President Kibaki said.
Saying in spite of all the problems Kenya is still a caring nation, the Head of State emphasized that Kenyans must ensure that the victims of the fire tragedy receive the best possible medical care.
He said it is in this connection that his Government launched a special fund, the Nakumatt/Molo Fire Victims Fund, which will cater for the needs of the citizens affected by the fire tragedies.
The President said the assistance will go towards settlement of hospital bills, provision of related humanitarian assistance, provision of social and psychological assistance to ensure that those who need counseling are able to receive it and provision of food, healthcare and education for orphans.
The Head of State, therefore, appealed to Kenyans from all walks of life and from all corners of the country to come forward in large numbers and donate generously towards assisting those affected by the fire tragedies.
Touching on a seven point memorandum presented by the Molo MP Joseph Kiuna, President Kibaki said the Government will support Wananchi in all parts of the Country to realize priority development projects.
He however challenged legislators to mobilize their constituents to raise funds required for the community projects saying the Government would augment their efforts.
The President assured citizens experiencing food shortages that the Government would provide them with relief food supplies until they produce their own to sustain themselves.
President Kibaki later visited Nakuru General Hospital to console some of the survivors of the Sachangwan fuel tanker tragedy where he wished them quick recovery.
Vice President Kalonzo Musyoka in his speech appealed to fellow leaders to shun unnecessary squabbles that may scare international investors saying the world was in competition for available resources.
Mr. Kalonzo said in the last one year, the Country has experienced calamities including post election violence, the birth of Internally Displaced Persons (IDPs), Famine, Fires and even rising unemployment among youth which require a collective sober approach to address.
The Vice President challenged religious leaders to rise above the partisan positions they took during the electioneering and post elections periods and preach peace among wanaichi.
The Prime Minister Raila Odinga on his part advised wanaichi to stop the practice of rushing to overturned fuel tankers to siphon petrol oblivious of the dangers.
Mr. Raila said the Government through the Ministry of Roads was planning establishment of special parking areas for fuel tankers along the main highways to reduce possible accidents.
Mr. Raila said peace had been restored in most parts of the Country and the remaining IDPs should leave the camps and go back to their farms.
The Prime Minister said idlers masquardering as victims of last year's post election violence had invaded the camps with the hope of benefiting from the humanitarian assistance offered by the Government and partner relief agencies but added that all genuine IDPs would be settled in their farms.
Mr. Raila thanked India, Italy, France, America and the European Union for responding to the Government appeal for assistance in specialized treatment of the fire victims.
The mass burial ceremony was attended by over 15 cabinet Ministers, several Assistant Ministers and Members of Parliament, Head of Public Service and Secretary to cabinet Amb.Muthaura,Rift Valley PC Noor Hassan Noor and retired President Daniel Moi among others.
Source-kbc
---
Joel Osteen Ministries in Kenya-Report on Kenya by Dr. Paul Osteen